Airtel Unveils Life Insurance Plan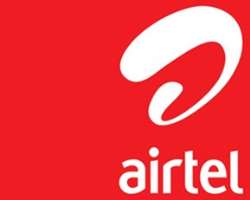 Airtel Unveils Life Insurance Plan
To reward its loyal customers, telecommunications network, Airtel Nigeria, has launched a free life insurance plan in partnership with Cornerstone Insurance PLC and MicroEnsure offering Airtel customers, life insurance with benefits increasing based on airtime top up amount.
The first of its kind in Nigeria, the product has been endorsed by the National Insurance Commission (NAICOM) and it is open to all Nigerian residents between the ages of 18 and 65 years.
The insurance covers hospitalisations, both for natural and accidental causes, with no medical exclusions; making it the most widely accessible and generous free insurance cover in the country.
At the unveiling ceremony held recently in Lagos, Chief Commercial Officer, Airtel Nigeria, Mr. Maurice Newa explained that most Nigerians, especially the middle and low income earners in Nigeria cannot afford most available insurance policies; hence, Airtel Insurance was designed to make affordable insurance available to everyone in a simple manner.
Group Managing Director of Cornerstone Insurance PLC, Mr. Ganiyu Musa said that Cornerstone is delighted to be at the forefront of providing truly innovative products and channels combinations that address the Nigerian situation.
Customers can qualify for this insurance by recharging as little as N1, 000 with Airtel each month, and as they increase their monthly recharge, they earn more insurance cover with up to N 500,000 and N50,000 of life insurance and hospitalization cover per month.
Airtel Insurance becomes active on the first day of month following registration, and is based on the amount of airtime recharged the previous month, with a minimum monthly recharge of N 1,000.
It has variety of packages to choose from. With a monthly recharge of N1,000 Airtel insurance gives the customer N10,000 hospitalization and N100,000 life insurance while N5,000 recharge will earn customers as much as N25,000 hospitalization and N250,000 life insurance. A N10,000 recharge will attract N50,000 hospitalization and N500,000 life insurance.
pmnews