Nasarawa Assembly vows to impeach Al-Makura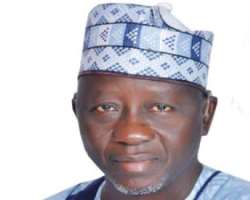 The Nasarawa State House of Assembly has said that it will go ahead and impeach Governor Tanko Al-Makura.
The Chairman of the House Committee on Information and Security, Baba Ibaku, who stated this in an interview with our correspondent in Lafia on Wednesday, said that there was no going back on the impeachment move against the governor.
He said the panel set up by the Chief Judge, Justice Umaru Dikko, to investigate the 16 counts against the governor, breached Section 188 Subsection (5) of the 1999 Constitution of Federal Republic of Nigeria, as amended.
He, therefore, described the sitting of the panel as illegal.
Ibaku said that the lawmakers did not know whether there was any sitting of the panel on Tuesday or not.
The lawmaker stated, 'As far as we are concerned, there is no seven-man panel that is investigating Governor Al-Makura, because we had earlier asked the state chief judge to disband the panel.
'We sent our legal team to appear before the panel yesterday (Tuesday) and we instructed them to simply tell the Chairman of the panel, Yusuf Usman, that we (the lawmakers) only appeared through our legal team to register our protest against the composition of the panel because the members of the panel are political office holders,' he stated.
He said, 'We will go-ahead with our moves to impeach Governor Al-Makura and nothing will stop us to step down on our plans, no matter what it entails. We are going to file a case before the law court as soon as we finish our deliberation,'
'We will always sit in any part of the state to pass another resolution'. - Punch.