Emmanuel Egbabor: A Better Man For A Better Isoko North Chairman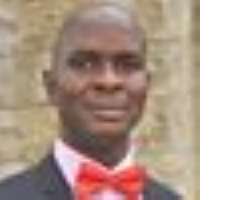 Two months from now, Delta State Local Government elections will be conducted and our chosen candidates will be sworn into office. Many people in Isoko North indicated interest to contest under the platform of the PDP for the October elections but only stepped down for one man, Hon. Emmanuel Ajirioghene Egbabor, a Lagos-based Macro-economist cum journalist to contest against any opposition candidate.
Isoko North politics is played on integrity and servitude unlike Isoko South where some desperate politicians impose their candidates on the electorates by force. Do or die politics is more pronounced in Isoko South than Isoko North. Isoko North local government was created out of Isoko South but remains one of the progressive local governments in Delta State in terms of leadership arrangement.
Over the years, Isoko North Local Government has not felt the presence of development due to some past leaders elected that only represented their interests while some represented the people with dumb-founding legacies till today. One man that wants to make a political change come October 2014 in Isoko North is Hon. Emmanuel Ajirioghene Egbabor of Ozoro Kingdom.
He is a staunch member of the PDP and the Deputy Managing Director of ProData Limited, a leading Nigerian professional reputation, money and financial management consulting firm. He holds both a Bachelor of Science and Master of Science degrees in Economics from the Delta State University Abraka and University of Lagos respectively, specializing in Monetary Economics.
He is a member of several professional body including Nigerian Institute of Management (NIM), Institute of Capital Market Registrars (ICMR), Portfolio and Debt Management Institute, Nigeria, Nigeria Union of Journalists, Financial Standard Chapel, Finance Correspondence Association of Nigeria and others.
He has headed many positions during his school days as a student that contributed largely to the educational development of Isoko students. Hon. Egbabor has been in politics since the days of the National Republican Convention (NRC) and was one of the founding member of the Peoples Democratic Party(PDP) in Ozoro ward 3 of the Isoko North Local Government Area of Delta State.
He is not novel in Isoko politics. He is a grassroots mobilizer of people in the Isoko North politics. Living far away Lagos does not make Egbabor to be far away from his people. He comes almost every week to know the politics of Isoko North. Time without number, he has offered scholarships to impecunious Isoko people and even to their Masters Degree level.
He has won several media awards and was recently added into the 2014/2015 Mindset Hall of Fame Leaders, Innovators and Entrepreneurs. Mindset media christened him as" The Man of Leadership" while, some of his fans called him as "a role model of Isoko philanthropist."
He is a trained journalist to the core. If he assumes the leadership of Isoko North today, the people that votes for him will see the difference of a dynamic leader that has the heart of the people. He was never handpicked as the PDP candidate but the elders and leaders of the party saw that Hon. Egbabor Emmanuel has what it takes to lead the people to the Promised Land.
PDP awaits other opposition parties that can win their nominated candidate for the October elections. Isoko North has 13 wards which Hon. Egbabor Emmanuel is part of those that founded Ozoro ward 3. He is a young man of no nonsense that believes on creative leadership than corruption.
He has passionate interest on educating Isoko youths because he believes that education fast-track development than just giving crisp of naira notes to jobless Isoko youths without future." Who says Hon. Egbabor Emmanuel cannot take Isoko North to the next level of modern leadership"? He is a man with few words and great exploits and hates injustice with passion.
He believes that the last will be the first of Isoko North 2014. He believes in transforming Isoko North grassroots politics which he learnt from the Akwa Ibom State as a media consultant directly to the present Governor, Chief Godswill Akpabio. He is happily married to a beautiful wife and blessed with lovely children.
Godday Odidi Public Affairs Analyst/ Mindset Media Limited 08058124798 Lagos
Disclaimer:

"The views/contents expressed in this article are the sole responsibility of the author(s) and do not necessarily reflect those of The Nigerian Voice. The Nigerian Voice will not be responsible or liable for any inaccurate or incorrect statements contained in this article."
Articles by Godday Odidi