Panel's clearance has vindicated me – Al Makura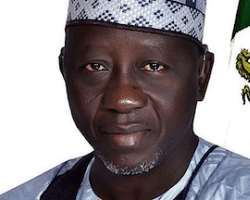 Panel€™s clearance has vindicated me €" Al Makura
Governor Umaru Tanko Almakura of Nasarawa State on Tuesday said he has been vindicated by the "not guilty" verdict of the-seven man impeachment panel, investigating allegations of gross misconduct preferred against him by the state House of Assembly.
Reacting to the verdict of the panel at the Government House, Lafia, Almakura said the dismissal of all the charges against him had proven beyond reasonable doubt that he did nothing wrong in the discharge of his duties as the governor of the state.
Almakura, who spoke with reporters, said, "There can be no further vindication than the verdict of the panel because each and every of the 16 allegations have been proved to be frivolous and dismissed accordingly. The people of goodwill in Nasarawa State who stood by me have also vindicated me by virtue of my antecedents and relationship with them.
"Even though the action and process taken by the legislators was a violation of the constitution, irrespective of that I decided to appear before the panel to defend myself.
"As God will have it, the very people that accused me and alleged so many frivolous and unsubstantiated allegations against me were not there to defend the allegations.
"They were trying to make a scapegoat through certain technicalities which were not sustainable.
"So I have nothing to fear as far as I am concerned because this is a victory for democracy. This is a victory for the rule of law. And I am ever ready to appear before any court of competent jurisdiction to defend myself at any point in time.
"They also are free as citizens of Nigeria and the law has given them the leverage in accordance with the constitution, to pursue their course."
 
The nation