Police ban vigilante, non-governmental security outfits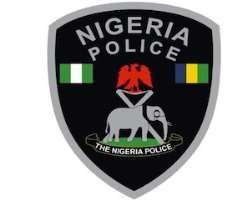 Police ban vigilante, non-governmental security outfits
Ahead of the Saturday governorship election in Osun State, the State Police Command has banned all categories of vigilante groups as well as non-governmental security agencies operating in the state from engaging in any form of activities henceforth.
The command also warned all war-mongers, trouble shooters, persons, groups or groups of persons with the intent of carrying out any act that could lead to threat to peace before, during and after the gubernatorial election to steer clear of the state.
The ban was contained in a statement issued by the Police Public Relations Officer (PPRO), Mrs. Folasade Odoro (DSP).
The police said that the ban became imperative in order to forestall any breach of security and acts capable of causing breakdown of law and order in the state before, during and after the governorship election in the state.
"The police and other law enforcement agencies in the state will secure a level playing ground for all parties, politicians as well as the electorate to exercise their civic responsibility.
In doing so, we will not hesitate, however to deal decisively and within the ambit of the law, with anyone or group of persons who attempt to foment trouble and in the process disrupt the smooth conduct of the election.