FRANCE ABANDONS PLAN FOR CARBON TAX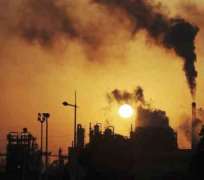 By MATTHEW SALTMARSH
March 24, 2010 12:29AM
After months of political rancour and legal obstacles, the French government on Tuesday shelved its plan to introduce a tax on carbon emissions that had been a cornerstone of President Nicolas Sarkozy's environmental policy.
Ministers and members of the governing UMP party said the tax would put French companies at a disadvantage to their European neighbours, most of whom do not pay anything similar.
But analysts said the drubbing handed to the centre-right government on Sunday in regional elections brought the U-turn from Mr. Sarkozy.
Speaking in the Parliament on Tuesday, Prime Minister François Fillon said the country's environmental policy needed to be 'better coordinated with the European Union,' particularly so that French companies do not lose ground against their German counterparts.
'It's a big climb-down linked to the election Рit's political,' said Nicolas Bouzou, director of Aster̬s, a financial consultancy in Paris. 'There was a lack of preparation and a lot of time and energy wasted by the government.' He said that by arguing that the measure needs to be supported by France's European partners, the government is effectively burying the tax.
'There's no chance that the 27 members of the EU will agree this,' he said.
Other countries
Some European countries – notably Sweden, Denmark, Ireland and Finland – have already implemented carbon taxes, but other countries, including Germany and the Netherlands, would probably be reluctant to go along. Britain and Poland are generally opposed to any tax harmonisation at the European level.
The tax was initially presented by Mr. Sarkozy as an environmental policy with long-term fiscal benefits.
Many environmentalists had praised it as a bold attempt to intervene in the market and directly alter consumer behaviour to benefit the environment.
Emissions by households and business were to be taxed at a rate of €17 per ton of carbon dioxide emissions. It was set to come into effect on January 1, by imposing direct levies on gasoline, gas and coal use.
Estimates vary on how much it would have raised. Mr. Bouzou said it would probably have been in the region of €4.5 billion annually, with about 55 per cent from households and 45 per cent from companies.
But a number of generous discounts or exemptions were announced for industry and agriculture, including for truckers, farmers and fishing fleets. For households, offsetting tax breaks were envisaged. These would effectively have made the tax revenue-neutral, at least for the short term.
The plans were thrown into doubt after France's constitutional court ruled at the end of December that it would violate principles of equality because of the range of industrial emissions that would be exempt.
The opposition Socialist party had complained that the tax would unfairly penalize low earners. The government set a new date for introduction of a revised measure in July.
But in recent days, senior government and UMP figures started raising doubts, perhaps wary of popular support for the Socialists, who stressed the complexity of implementing the tax and the problems that it could bring for French companies.
Then on Sunday, the Socialists almost swept the board in the regional poll, leaving them and their allies in control of 21 of 22 mainland regions plus Corsica.
The government's latest decision was welcomed by businesses.
'We are relieved,' Laurence Parisot, president of the French employers' federation, Medef, said yesterday in a statement, 'notably for all industry which could not bear this extra competitive handicap.'
New York times