Chinese innovation boosts African environmental leadership in multi-million dollar south-south partnership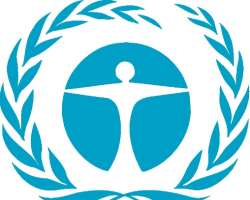 NAIROBI, Kenya, July 17, 2014/African Press Organization (APO)/ -- Hundreds trained in cost-saving sustainable land management, rainwater harvesting and dryland agriculture in major China-Africa initiative
Who: Chen Linhao, Deputy Director General, Department of International Cooperation, Chinese Ministry of Science and Technology
Mounkaila Goumandakoye, Director, Regional Office for Africa, UNEP
Philip Gichuki, Managing Director, Nairobi Water and Sewage Company
Simon N. Nguluu, Deputy Director, KARI Katumani Research Centre
When: Tuesday, 22 July, 11:00 – 13:00 EAT
Where: Conference Room 6, UN Compound, Nairobi
By 2030 it is estimated that between 75 and 250 million Africans will be living in areas of high water stress, resulting in a crop yield decrease of 23%. Enhancing African capacities to address serious environmental challenges is critical to ensuring that Africa's natural resource base can meet the needs of the continent's growing population.
The UNEP-China-Africa Cooperation Programme on Environment is a multi-million dollar south-south cooperation partnership that has successfully implemented six ground-breaking projects. The diverse range of projects show-cases scalable innovations in water resource planning, water-saving techniques, early-warning drought alerts, and technologies for combating desertification.
The programme enlisted the expertise of 20 Chinese academic institutions, and dozens of African universities and research institutions across 16 African countries, to demonstrate the positive impacts of new low-cost technologies, training, and experimentation, on sustainable ecosystem management and climate change adaptation.
During the media briefing, experts from China's Ministry of Science and Technology, UNEP, and Kenya's top research institutions and government agencies, will share key findings from the pan-regional programme.
Among the many findings and insights that will be shared will be a national master plan for rainwater harvesting in Kenya, and new low-cost technologies which can reduce the cost of providing safe drinking water to rural areas by 50%.