Germany confirms new case of suspected U.S. spying: report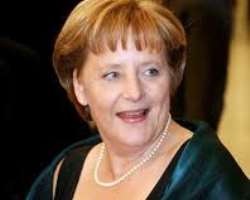 Germany confirms new case of suspected U.S. spying: report
German Federal Prosecutor's Office on Wednesday confirmed a second case of suspected U.S. espionage following last week's double agent scandal, German media reported.
According to reports of local media NDR, WDR and Sueddeutsche Zeitung, the suspected man works at German Defense Ministry. Officers from German Federal Crime Investigation Agency and the Prosecutor's Office have searched the suspect's home and office.
Investigation will be conducted against him due to an initial suspicion of intelligence activity, the report said. He will probably be questioned by the Prosecutor's Office later on Wednesday.
The latest spying reports have caused great concern in the German parliament, a Spiegel Online report said. The Parliamentary Control Panel, which oversees German intelligence services, is expected to meet Thursday for a special session.
The new case came after last week's double agent scandal that has sparked much anger in Germany.
A 31-year-old German, an employee of Germany's foreign intelligence service known as BND, was arrested last week and has confessed passing classified information to a U.S. intelligence agency, press reports said.
During her visit to Beijing on Monday, German Chancellor Angela Merkel said it would be "a clear contradiction" of trust between the allies if the double agent allegations turned out true.
White House spokesman Josh Earnest on Monday told reporters at a daily news briefing that the United States will work with Germany over the emerging spy row that threatens to further damage bilateral ties.
Xinhua