Somalia's National Day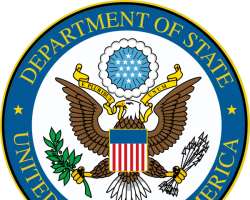 WASHINGTON, July 1, 2014/African Press Organization (APO)/ -- Press Statement
John Kerry
Secretary of State
Washington, DC
June 30, 2014
On behalf of President Obama and the people of the United States, I congratulate the people and government of Somalia on your 54th Independence Day on July 1.
The United States is proud to support Somalia as it continues on the path to becoming a stable, federal democracy and a strong international partner. We remain determined to help rebuild the political, economic, and security institutions that will provide lasting stability and meet the aspirations of the Somali people.
Today, Somalia's outlook is improving because Somalis themselves have taken on the responsibility for reclaiming what was lost and rebuilding what was destroyed. They are the ones who have assumed the lead, and they are the ones who can be proud of the precious nature of the opportunity now before us.
The United States sends its best wishes on this Independence Day. I look forward to strengthening our partnership with a democratic, peaceful, and prosperous Somalia.