Democratic Republic of the Congo's National Day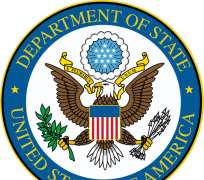 WASHINGTON, July 1, 2014/African Press Organization (APO)/ -- Press Statement
John Kerry
Secretary of State
Washington, DC
June 30, 2014
On behalf of President Obama and the American people, I congratulate the people of Democratic Republic of the Congo as they celebrate their Independence Day.
I was inspired during my visit to Congo this spring. In Kinshasa, I met Patricia Nzolantima, who led me on a tour of a medical supply company helping people access lifesaving pharmaceuticals. She also publishes a magazine so thousands of Congolese could access a free press. In addition, I met young people, teeming with energy and ability, ready to make their mark in a stable DRC.
The United States is committed to helping the Congolese people achieve a peaceful, just, and prosperous future. We congratulate you on your recent economic progress. But most of all, we commend your progress in restoring stability in the eastern DRC by defeating the M23 rebels and pursuing other armed groups that have terrorized your country for too long.
The United States look forward to working with you to ensure that the future of the Democratic Republic of the Congo and its citizens is bright and hopeful.