Mixed reactions trail FG's release of 200bn capital votes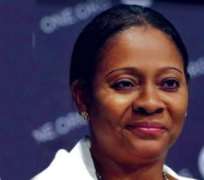 A cross section of Nigerians on Monday urged the Federal Government to re-examine its management of the economy, especially the application of national capital votes.
The mixed reactions followed the federal government's recent release of the 200 billion capital votes.
They said in separate interviews in Lagos that the release of the money came too late in the year.
Alhaji Rasheed Yusuf, immediate past President, Association of Stock Broking Houses of Nigeria (ASHON), said the release towards the end of the first half of the year was unhealthy for the economy.
Yusuf said that the delay in the release of the funds would adversely affect the execution of projects earmarked for completion in the second quarter.
He also said that the delayed release could cause inflationary pressures if used for the payment of salaries of workers in Ministries, Departments and Agencies (MDAs).
Mr Stephen Jagun, Nigerian Institute of Estate Surveyors and Valuers (NIESV), Lagos Chapter, said that Nigeria should adopt a long-term budget implementation approach.
'I think Nigeria should imitate other developing countries that embark on long-term capital projects.
'I don't think Nigeria's January to December release of funds will help, it delays projects unnecessarily while people have to wait endlessly,' he said.
Chief Kunle Folarin, Chairman, Port Consultative Council (PCC), said that the delay in the release of capital votes would adversely affect capital projects.
He said it would be difficult to accomplish the projected development programmes of government.
'We all know the challenges of building funds in Nigeria today, our release from oil and gas, Customs and other areas of fund generation have been affected,' he said.
Mr Eke Ubiji, Executive Secretary, Nigerian Association of Small Scale Enterprises (NASME), however, said that the time the fund was released was not as important as how it would be utilised.
He urged the Federal Government to pay attention to the implementation of the projects outlined for the second quarter.
He also urged the government to build durable infrastructure, including electricity which had not been in favour of business ventures in the country.
Ubiji said that the federal government should endeavour to push out the capital votes promptly from subsequent years.
Mr Asimiyu Bashir, Chairman, Nigerian Institute of Building (NIOB), Lagos Chapter, lauded the Federal Government for the release of the fund.
He said that it would increase liquidity in the economy and engender confidence in the nation's polity.
Also speaking, Mr Chris Nemedia, a former Director of the Central Bank of Nigeria (CBN), said the release of the capital votes in June was still in good time.
He urged the Federal Government to allocate the funds solely for the implementation of government projects earmarked for 2014. (NAN)