Ekiti Election: We are all winners By Issa Aremu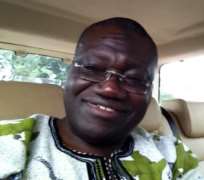 The Independent National Electoral Commission (INEC) has again successfully conducted governorship election in Ekiti state. The last election successfully organized by INEC was in Ondo state two years ago. What made Ekiti run a resounding success was the unprecedented acceptance of the result by the defeated incumbent Governor, His Excellency, Dr Dr. Kayode Fayemi of APC. In a statement Governor Fayemi said "If indeed this is the will of the Ekiti People, I stand in deference to your will. If the result of the elections is an expression of the voice of our people, we must all heed your voice".
He also addded that; "I have just spoken with my brother, Mr. Peter Ayodele Fayose, congratulating him on his victory. In a few hours from now, I would be meeting the Governor-elect to discuss the future of our dear state and how we would work together to institute a smooth transition programme." With this singular concession Dr Kayode Fayemi has changed the narrative of Nigerian electoral process from that of open ended political attrition to political cooperation, from permanent contestation to solidarity for peace and development. Dr Fayemi is as much a winner as the official winner, candidate of the People's Democratic Party, PDP, Mr Ayodele Fayose, himself a former governor of Ekiti State from 29 May 2003 to 16 October 2006. I can hardly see any loser. Indeed we are all winners.
The Returning Officer for the 2014 governorship elections and Vice Chancellor of the Federal University of Oye-Ekiti, Professor Isaac Azuzu announced the results of the governorship elections in Ekiti State declaring the candidate of the People's Democratic Party, PDP, Mr Ayodele Fayose, who was governor of Ekiti State from 29 May 2003 to 16 October 2006, winner of the contest. Mr Fayose reportedly had a total of 203,090 votes compared to the to APC candidate and incumbent governor, Dr. Kayode Fayemi who reportedly had 120,433 votes. Of course that was a wide margin between an incumbent and a challenger. However what we cannot deny inEkiti was that the three digit votes for the two leading candidates underscored a healthy contest not a conquest. The beauty of democracy lies in healthy contest that manifested in INEC figures. We were also told by the Returning Officer, that before announcing the result the party agents of the various political parties that participated in the elections signed the results sheet indicating that they agreed to the process. To the extent that INEC succeeds, regardless of party affiliations, we are all winners in institution building. Building institutions calls for perseverance, trials and errors. Increasingly INEC seems to be getting it right. It needs our encouragement. With a total of 17 political parties that fielded candidates for a state election, conducted in over 100 Registration Areas and thousands of Polling Units in Ekiti State, Nigeria is fast proving to be a democracy destination. On the whole a good number of eligible voters registered and voted at the concluded election.
Of course there was a sufficient devil in pre-elections election details which hopefully are being complied by independent monitors. They included allegations and counter-allegations of intimidations, lack of level playing field, overwhelming security presence and what Dr Fayemi called "unsavory episodes" which would be academic interest in the future. In one campaign rally somebody actually reportedly died!
But as we have seen If there was the will by all the political actors, there will always be the way. There was indeed the will on the part of INEC, and indeed INEC apparently overcame some of the challenges. At the end there was a contest,some battle of ideas with some dysfunctional personalisation of political discourse. But on the whole votes counted which reflected some democratic contest.
We congratulate the good people of Ekiti State for the successful conduct of the gubernatorial election of last Saturday. Refreshing is the fact that there is even overwheming Godliness in the post election outcomes; no house burning, killings and mayhems. Better still there were hitherto unseen hands of acceptance and concession by Dr Fayemi and unheard off reciprocity by the winner, Mr Fayose. Fayose commendably advised his supporters against making disparaging triumphant remarks against the personality of the incumbent governor, Dr Kayode Fayemi, saying, ''we must respect each other so as to allow peace to reign in our dear state.'' Fayose also pledged to work in particular with Fayemi and Opeyemi Bamidele of Labour Party in order to draw from their wealth of experience. But even more significant is the fact that President Goodluck Jonathan has called on the newly elected governor of Ekiti State, Ayo Fayose to be humble and magnanimous as he prepares to assume office as the goverenor of Ekiti state.
In a congratulatory message to the governor elect, President Jonathan charged him to "commit himself to forming an administration that will work for the advancement of the interests of all Ekiti people irrespective of their political affiliations or loyalties". Once statesmanship replaces partisanship after a controversial election, we can say as Nigerians and indeed Africans that we are winners!