Airtel Names Five Zones For ARS 4 Tournament......Abuja, Lagos Top List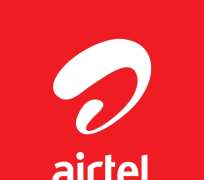 Lagos, Nigeria; June 23, 2014: Leading telecommunications operator and tournament organisers, Airtel Nigeria has named five Nigerian cities as zonal camps hosts for the season four of the annual Airtel Rising Stars U-17 Tournament.
The cities include Lagos, Abuja, Enugu, Port Harcourt and Ilorin and they will play host to the screening camps from which zonal teams are to emerge for the National Finals in July. The zonal camps open on June 30 beginning with Abuja and Ilorin
Four of the five cities which include Lagos, Ibadan, Port Harcourt and Enugu served as zonal centres in the last three seasons of the tournament. The fifth centre, Ilorin, earned the spot following the grouping of Oyo State under Lagos zone.
The five cities will serve as zonal centres for a total of 20 states. Lagos will play host to participants from Ogun, Lagos, Oyo and Edo States while Kwara will have participants from Ekiti, Ondo, Osun and Kwara States. Enugu zone will have players drawn from Imo, Abia, Enugu and Anambra States. In the Port Harcourt zone, the four states expected include Rivers, Cross Rivers, Akwa Ibom and Delta. Abuja will feature players from the FCT, Nassarawa, Kogi, Plateau, Niger and Kaduna States.
The five zonal screening camps will produce a male and female team of 16 players each for the national championship slated for Lagos late July.
Meanwhile, nationwide registration for participation in the season four of the ARS has commenced and will end on June 27, 2014. Interested male and female youngsters with football talents can obtain registration forms from any of the 77 Airtel Express Shops nearest to them nationwide.
About a thousand teams comprising 16,000 players are expected to feature in this year's edition of the ARS. Not less than 50,000 active participants have been recorded in the last three seasons of the tournament.
Also, as part of efforts to deepen the technical depth of the annaul football tournament, five Nigerian ex-internationals have been appointed as technical advisers to the participating youngsters.
The technical advisers include ex-Super Eagles players, Mutiu Adepoju, Garba Lawal and Peter Rufai, ex-Super Falcons goal tender, Anne Chiejinne and Olympic gold medalist, Chioma Ajunwa-Okpara.
The Airtel Rising Stars U-17 Tourney, a unique pan African initiative of Airtel Africa, is designed to provide support for the development of football talents across Nigeria. It aims at discovering talented students (male and female) of secondary school age and providing them the opportunity to gain football skills and develop into renowned stars.
Airtel Rising Stars is touted as the biggest tournament in the continent and has attracted approximately 18,000 youth teams and 324,000 youth players across 17 countries. In addition to galvanising the biggest turnout during the championship stages, the program has also broken new ground by introducing girls to a pan African tournament, making it the only non-discriminatory tournament in the continent.