MainOne to launch N7bn Tier-3 Data Centre in Quarter 4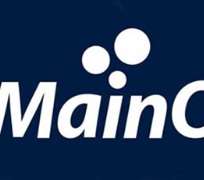 MainOne, a data centre and telecoms services solutions provider for businesses in sub-Sahara Africa is getting ready for the completion and launch of its Tier-3 Data Centre, which will turnout to be the largest in West Africa, in terms of size of storage facilities and capacity of service delivery.
MainOne's Chief Executive Officer, Ms Funke Opeke, gave the information during a media facility tour of the project site in Lagos at the weekend.
"The project is over 70 per cent completed, and has direct access to MainOne's entire connectivity platform including its metro and international fiber, Internet backbone, as well as interconnection with all the major networks in Nigeria. It is being constructed to meet the rapidly growing demand for managed computing and network services in Africa."
Opeke explained that the data centre would be a further proof of MainOne's commitment to deploy infrastructure based services within its primary markets, as it would aid the reduction in information technology costs and risks, while enhancing business efficiency and profitability.
"The tier 3 commercial data centre that we are building will help improve the ability of organisations to move their key business processes online as well as accelerate the evolution of Nigeria into a digital economy when launched.
 'Access to bundled data centre services and connectivity solutions from a trusted provider ensures organisations save capital costs that would have been required to build and maintain dedicated data centre facilities.'
The new data centre, which is located in Lekki, Lagos, covers 3,500 square metres space, and will accommodate 600 racks spaces, with redundant power supplies up to 6MVA and a 24-7 network operations center, when completed in the fourth quarter of the year.
It is expected to gulp N4 billion to complete the physical structure and another N3 billion to purchase and install all facilities that make up a tier 3 commercial data centre.
The new data centre is an expansion of the company's existing data centre in Lagos, that is currently hosting data of big and small organisations and providing services for them.
With the rollout of its Lagos metro fiber network and data centre in 2014, MainOne said it remained focused on taking the lead in the provision of broadband communication services to large corporates, e-commerce providers, government and educational institutions in Nigeria.