NAFDAC to shut open-market pharmacies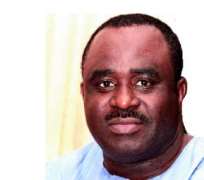 Director General of the National Agency for Food and Drug Administration and Control, Dr. Paul Orhii, has lamented the negative effects of open-market pharmacies in Nigeria.
The NAFDAC boss said the agency had concluded plans to shut down the operation in the country starting from July 2014.
Orhii spoke during the inauguration of a pharmaceutical facility worth N70m, built by Worldwide Commercial Ventures Limited in Matori, Lagos.
Orhii said, 'This pharmaceutical facility came at the right time when the Federal Government has ordered a close down of every open-market pharmaceutical businesses in the country. From July 2014, we are going to close down open-market pharmacies. You know drugs are chemicals. If you have them in an open place, sometimes, they react.
'I believe the new pharmaceutical facility, would favour all Nigerians. The company has responded to the need of Nigerians at the time we need it most. They have also responded to the Federal Government directive.'
The Managing Director, Worldwide Commercial Ventures Limited, Mr. Ananth Narayan, noted that the company targeted building a pharmaceutical facility that would compete favorably with those found in other parts of the world.
He said government support was needed to maintain the facility, adding that effective regulation would help the pharmaceutical industry to grow.
Narayan said, 'Investing in the pharmaceutical industry in Nigeria is not an easy thing, sometimes it takes three or four years to get benefits from investments. We need the efforts of regulatory body to control the business in Nigeria.'