UNESCO Director-General visits South Sudan with UN Secretary General's Special Representative for Children and Armed Conflict, and UNESCO Special Envoy, Forest Whitaker, Founder and CEO of the Whitaker Peace and Development Initiative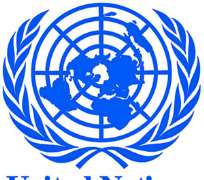 NEW YORK, June 20, 2014/African Press Organization (APO)/ -- Raising support for peacebuilding in South Sudan - through education, cultural pluralism and freedom of expression, as well as strengthening the protection of children affected by the armed conflict, will be the focus of a joint visit by Irina Bokova, Director-General of UNESCO, Leila Zerrougui, Special Representative of the United Nations' Secretary-General for Children and Armed Conflict, and UNESCO Special Envoy Forest Whitaker, from 22 to 24 June.
In line with her mandate to advocate for the protection of children, Special Representative Leila Zerrougui will stay in South Sudan until 27 June to assess the impact of the conflict on children, follow up on the implementation of the action plan signed by the Government to end the recruitment and use of children in South Sudan's armed forces, and support the work of the United Nations.
Together with Ms Bokova, Ms Zerrougui will advocate for the prevention of attacks against education and the military use of schools.
The Director-General, Special Representative, and Special Envoy expect to meet President Salva Kiir to discuss the protection of children and how the fundamental rights of the South Sudanese people can be best promoted, especially the rights of children and youth to education and dignity, which are critically important for peace building in South Sudan.
The visit will also include meetings with government ministers. Emphasis will be given to mobilizing national and international resources for a wide range of education programmes, including peace education. Protecting children, education and vocational training are crucial in a country where high youth unemployment and low literacy - one of the lowest anywhere at 25 per cent - are contributing to enduring tensions and preventing people from living in dignity. Just 47 per cent of the country's children are enrolled in school. The rate of girls' enrolment is especially low, with just one girl in ten finishing primary education.
The importance of freedom of expression will be another focus of Ms. Bokova's visit, through implementation of the UN Plan of Action on the Safety of Journalists and the Issue of Impunity. This work is led by UNESCO and supports the regulatory framework for media freedom.
Media will be invited to join a visit to one of the Protection of Civilians (POC) camps at the UN compound in Juba, where tents serve as makeshift homes to a population of more than 30,000 people displaced by conflict and ethnic strife in the capital Juba. The visit to the site will highlight the effects of displacement on children and youth, and the need to ensure that all South Sudanese benefit from the internationally-recognized right to education. Much remains to be done; schools in some areas of South Sudan are perceived as unsafe places where warring factions recruit child soldiers.
The visit to the camp will also showcase a range of UN and NGO activities in support of internally displaced people, including Skills for Life teaching materials developed by UNESCO and used by NGOs working in South Sudan. Mr Whitaker's Foundation, the Whitaker Peace and Development Initiative, will launch a ground-breaking "Cinema for Peace" programme, building on UNESCO's well-received community screenings. This contribution to peace-building will consist of film screenings on peace, prevention of conflict and reconciliation, followed by debates featuring interactive exchanges and role-playing to sensitize audiences to the values and principles underlying a culture of peace and non-violence.
The Youth Peacemaker Network, created by Forest Whitaker in partnership with UNESCO, Ericsson and Zain, will be showcased to government officials, the international community and the media at a reception, with the participation of Mr Whitaker, Ms Bokova and Ms Zerrougui. The goal of this innovative programme, which will be launched officially on 26 June in Torit, Eastern Equatoria State, is to train young people to become leaders of community projects that foster sustainable development, education, cultural heritage and intercultural dialogue as well as improved access to information and communication. One of the main components of the programme will be the establishment of computer centres in the counties of Eastern Equatoria.
Participants will also be able to visit the UNESCO Travelling Exhibition Project. This mobile exhibition showcases cultural expression through videos, audio recordings, life stories, photographs, and artefacts from the diverse cultural groups that make up South Sudan. The exhibition has already toured two states and six counties of the young country and will be used to help create a national museum.
On the last morning of the visit, Ms Bokova and Mr Whitaker will attend the graduation ceremony of 200 adult literacy trainers in the city of Yei. The graduates were trained in new Learning Centres funded by the United States.
Finally, the mission will mark the beginning of the partnership between Mr Whitaker and Ms Zerrougui for the campaign Children, not Soldiers. This campaign, launched in March 2014 by the Special Representative and UNICEF, aims to end the recruitment and use of children by Government forces in conflict by 2016. South Sudan is one of the countries concerned by the campaign.
Mr Whitaker joined forces with Ms Zerrougui following years of commitment to the rehabilitation of child soldiers. He discovered their plight while filming The Last King of Scotland in Uganda.
A press conference will be held on 24 June at 12.30 at the Mahad CFS School, near Konyo Konyo market in Juba, with Ms Bokova, Ms Zerrougui and Mr Whitaker attending, as well as two ministers from South Sudan: John Gai (Education) and Nadia Arop Dudi, (Culture Youth and Sports).