FG, US consortium sign MoU for 400MW plant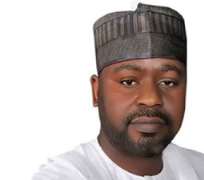 The Federal Government on Monday signed a Memorandum of Understanding with a United States of America consortium, Team Africa, for the construction of a 400-megawatt power plant in Bayelsa State.
The Minister of State for Power, Mr. Muhammad Wakil, who signed on behalf of the government, said the MoU would fast-track the construction of the gas-fired plant.
According to him, the Federal Ministry of Power has reached an agreement with the Bayelsa State Government on where to locate the plant, adding that the investors were determined to complete the project in record time.
Wakil stated that Nigeria's legal environment was protective of foreign investments, adding that the government had demonstrated the political will to drive and support investments, especially in the power sector.
'Nigeria's population of over 170 million people is a comparative advantage whenever investment decisions are being considered. Also, the nation's legal environment is protective of investment and the government has demonstrated the political will to drive investments,' he said.
Earlier, the leader of the American team, Mr. Roy Yeferez, said the consortium's investment plan was to construct the 400MW plant in 14 months.
He noted that the investment decision, which would boost the nation's power sector, was an offshoot of the recent visit by Wakil to United States.
According to Yeferez, on the invitation of the Obama Power Africa Initiative, Wakil had convinced the investors that Nigeria was the best investment destination in Africa.
'There are also plans to increase power generation from the proposed plant to between 500MW and 600MW in the next four years. We are prepared to assist Nigeria with power generation. The paltry generation put at about 4,000MW is abysmally low to cater for 170 million people. At least, the country requires 30,000MW now,' he said.