3 Presidents For Soyinka Literature Prize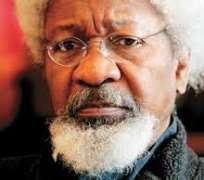 The biennial Wole Soyinka Prize for creative writing continues to grow in proportion with at least three serving heads of state billed to attend this year's edition.
The presidents who have consented to be present at the ceremony, according to the organisers, include President Paul Kagame of Rwanda, Liberian Ellen Johnson Sirleaf and President John Dramani Mahama of Ghana.
Other high-profile dignitaries who are expected to attend are former Secretary-General of the Commonwealth, Chief Emeka Anyaoku; former President of the Republic of South Africa, Thabo Mbeki; former Secretary-General of the United Nations, Kofi Annan; the Asantehene, Otumfuo Osei Tutu II, and renowned Ghanaian author and former Education Minister in the Ghana government, Professor Ama Ata Aidoo.
The prize award ceremony is scheduled for 5 July at the Civic Centre, Lagos. This will be followed by a book presentation on Soyinka slated for Accra, Ghana on 8 July.
The Wole Soyinka Prize for Literature was established by Lumina Foundation in 2005 with the objective of rewarding literary creativity in the continent.
Apart from encouraging and rewarding talents in Africa, the prize has become the African-equivalent of the famous Nobel Prize for Literature.
According to a release from the public relations unit of the prize sponsor, Globacom, ten writers have been shortlisted.
This year's edition of the prize will focus on drama. Entries were received from African published playwrights whose plays were published in the last two years.
Based on certain criteria, some subscribers of the communication service provider will be invited to the prize-giving ceremony.