FG releases third-quarter fuel import allocation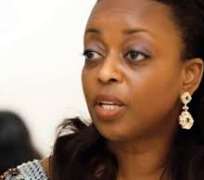 The Federal Government  has announced the approved fuel import allocation for the third quarter.
The Minister Petroleum Resources, Mrs. Diezani Allison-Madueke, who announced the approval and release of the import allocation on Saturday, said that was to allow oil marketers bring in the petroleum products into Nigeria.
The minister who spoke through a statement by the spokesperson, Petroleum Products Pricing Regulatory Agency, Mr. Lanre Oladele, said the approval was in line with the Federal Government's plans in the downstream oil and gas sector to sustain petroleum products availability at PPPRA-regulated price.
He said the decision was to show to all Nigerians that the Federal Government was committed to its promise of ensuring sustained products availability across the country, and at government approved-price.
The PPPRA said apart from facilitating an improved national PMS supply situation and stock buildup, which is now put at 35-days sufficiency (Land – 19 and Marine – 16), the latest directive by the Minister was also to enable marketers make adequate preparations towards products sourcing and importation.
Channels Television quotes an oil marketer as saying the approval came at the right time. He said, "The early release will allow us enough time to put our acts together for the purpose of importation.
In all honesty, we all had thought that a similar early release of the Q2 (second quarter) allocation was politically-motivated in order to placate frayed nerves, given the uproar that greeted the late release of Q1 allocation." The PPPRA management appealed to all oil marketers to reciprocate government's gestures, by commencing the process of products purchase on time, in order to forestall any form of future shortages.
It promised to ensure prompt processing of documents for all imported products duly brought into the country