The Year Of Faith And Spiritual Revival In The Catholic Church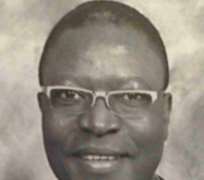 'Jesus saith unto him, Rise, take up thy bed and walk.'(John 5: 8)
In Jerusalem close to the sheep market was a pool of water called 'Bethesda.' There the bible said, stayed daily in those days, a great multitude of impotent folks( the blind, deaf, lame, crippled etc), who with hope and faith waited patiently for the moving of the water by an angel.
And who so ever first steps into the water after been troubled by the angel was made clean and whole of what so ever disease (s) or infirmity he or she had.
And here was this man who had been crippled and could not walk for 38 years and had no one to carry him into the pool for healing. But however, miraculously he met with Jesus, the merciful and great healer. And Jesus by the power in his word healed the hopeless cripple.
REVIVAL 2
The period between 11th October 2012 and 24th November 2013 declared by the Vatican as the year of Faith, will be remembered as the historic year of spiritual revival in the universal Catholic Church.
Events organised by churches globally to mark the celebration at diocesan and deanery levels revived many lapse Catholics, renewed many marriages, brought many back to the faith and lead many unsaved souls to Christ.
The first day of the month maiden revival of St. Mary's catholic Pro-Cathedral church, Ilesa Nigeria, on 1st of July 2013, when Rev. Fr. Michael 'Tayo Akinyode assumed office as the new parish priest, pulled a mammoth crowd as the church was filled to capacity.
The revival which commenced with adoration of the Blessed Sacrament, prayer intersection and praise worship songs, put the congregation in good spiritual revival mood.
Rev. Fr. Emmanuel Ayo Efodigbue, the revivalist from the United State of America, based his preaching and alter call deliverance prayer on the bible gospel reading taken from John 5: 1-15.
REVIVAL 3
In his sermon, he admonished Christians to always seek God in prayer for solution to problems they may be facing in life. 'The problems of life today facing many stand as obstacles to their aspiration or as barrier in achieving goals set for their growth in life,' he said.
The church, Fr. Efodigbue said, is a house of mercy and God's unconditional love for solution to our problems. 'A Christian who prays without getting answers or solution to his or her prayer is a cripple,' he said.
Many he said, are here at the revival that are not physically crippled like the man we read in the bible, but who through sins of theirs or the enemies face great tribulations or problems that have crippled their health, businesses, education, marriage etc.
Moses and the Israelites, due to their sins and stubbornness were crippled for 40 years in their move from slavery in Egypt to the 'Promised Land' foretold by God. When God intervene in their matter, they peaceful got to the Promised Land unhindered (Deut. 3-8).
REVIVAL 4
He urged the sick or any Christian afflicted in any way, to use the opportunity of the flowing mercy of God on the church alter in the revival to pray for a change or turnaround of the situation bordering him or her.
Zaccheus, a rich man in his days he said, had everything he wanted for a good life, but had no happiness until he met Jesus (Luke. 19:1-10). The revivalist in high spirit prayed and spoke many healing revelations from God that met the healing needs of many who attended the revival.
Fr. Efodigbue highlighted 3 important ways a Christian can be crippled in life viz:
1. If he or she has an unforgiving heart or spirit.
2. If he or she is involved in unhealthy relationship or affairs
3. If he or she belongs to an occult or secrete society.
He advised Christians not to join any occult or secrete society; he strongly warned those who are members of any occult group to quickly denounce their membership.
REVIVAL 5
He observed that today, children in many families are suffering the negative effects of spells or curse or bounds of sins or activities of the secret society their parents, grandparents or great grand parents or siblings or friends joined. Their evil effects he said, are not usually immediate in life, they are passed from one generation to the other.
The healed cripple in the temple in Jerusalem, eventually knew Jesus healed him. Jesus in the same temple warned him not to go back to his old sins any more. If he does he said, the consequent will be great (John.5:14)
Fr. Efodigbue admonished Christians not to go back to their old sins and behaviour after receiving God's grace and mercy in the opportunity of revivals and the sacrament of penance we receive in confession in the Catholic Church.
His alter call prayer after the sermon covered all needs. Individual were anointed with the Holy oil for protection, victory and success in all they do.
Rev.Fr. Ayo Emmanuel Efodigbue (M.P.S), is a Missionary Society of St. Paul priest. He was born about five decades ago.
REVIVAL 6
He obtained a B.A degree in philosophy in 1990 and his B.A degree in theology in 1994 at the National Missionary seminary of St. Paul in Abuja Nigeria. He was ordained in 1994 and in 2012 he bagged his Masters degree in Pastoral Studies from Loyola University in New Orleans Louisiana United State of America in 2012.
He also served, conducted revival and retreats in Nigeria, Gaborone, Botswana, Liberia and in many states in America.
He is presently a full time pastor and parish priest of St. Catherine of Sienna church, Donaldsonville in the united state of America
Rev. Fr. Emmanuel Ayo Efodigbu