HOW TO ENSURE PEACEFUL WORKPLACE, BY MOKIKAN, SEVEN-UP ED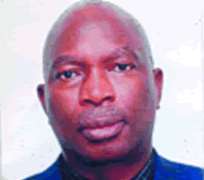 Mokikan
Femi Mokikan, the Executive Director of Seven-Up Bottling Plc, is a seasoned Human Resource executive. He has lived all his professional life managing people. But he confessed that his success has not been because of his versatility or academic prowess, but his humility, sincerity and good human relations which managements could learn from.
Exerpts:
What does it take to be a Human Resource (HR) personnel?
It takes the grace of God, experience and background. The more I reflect on my job, the more I see lot of what was passed to me by my parents, my teachers even my colleagues, I see them reflected in the work that I do. Should I come back to the world, five or 10 times, it is the same kind of job that I will still come back and do. Anything that has to do with human resources.
This is because it is the only job in any organization where one directly impact on the lives, welfare, comfort of the staff irrespective of their mood, whether they are happy or sad, productive or not. It is the human resource job that allows you to feel the pulse of the human beings in the organization. That invariably gives HR a very broad definition which means that anybody who has an interface with people is also an HR person.
HR is job where no two days look alike. In fact, the individual you meet in the morning will have a different set of challenge if one meets such again in the afternoon. Such, however, gives me more stimulant to perform on the job.
How long have you been on the job?
In Seven-Up Bottling Plc, I will be 18 years in August. But before Seven-Up, I was into consulting in the Human Resource area. Consulting is telling people how to do it, but in Seven-Up, one is into the practical side of the job, that makes all the difference. However, I had been a lecturer before going into consulting. I was teaching General Management courses including HR. this is what I have been doing all my life, either as a consultant, teacher or as a practitioner.
Qualification for HR
Human Resource has different levels, invariably the qualification depends on where the individual is coming in. It takes years to get experience to be at this level that am operating now.
At Seven-Up, we start with trainee, whom we called Assistant Human Resource Officer, they come in as fresh graduates. The candidate can come from any background, we don't discriminate against any discipline in HR. It can be Bsc in Music or Islamic Studies as far as we are concerned, the university is supposed to help develop the individual's mind to be able to analyse situations. Definitely.
The ideal candidate likewise will go through our screening, which is our selection process, once a candidate can be successful in all these, there will be no problem. However, first degree is very essential. We don't harp more on experience because we believe this experience cannot be picked anywhere unless on the job. Hence, if we are looking for a starter, am not so particular about experience.
But if I want to employ a seasoned HR Manager to head one of our branches, then the candidate must have had similar experience. This is because, I would be held responsible if anything goes wrong, hence, I wouldn't want that to happen. As much as we insist on first degree, we are conscious of the fact that there are some first degrees that are bought either in cash or kind. But we do take care of those during the screening process.
Challenges
Human Resource job is very daunting. At times when I get confused I see it as a thankless job because as a professional, one is caught in between the workers and the management.
While the workers are looking up to you to 'help' take something from management and pass on to them, at the same time, the management looks at the HR person as the individual, who will assist in curbing extraneous expenses of the company and yet, boast of a workforce that are happy, comfortable, motivated and productive.
No doubt both workers' demand and the managements are mostly in opposite direction. One arm is asking for more salary, but in the view of management, more salary means more cost. Sincerely, it is a very delicate balance that the HR person is drawing there. In the course of this profession I have discovered that for one to succeed in this profession there are some certain basic requirements apart from the educational qualification. There are some traits that can serve as success factors for anybody who wants to make HR a calling.
First, the person must be selfless. The person must always think of the value that one can add to both the workers and the management. For example on the issue of salary increase, if it goes up I will benefit from it. Hence, if am driven by the need for salary to be going up everytime and forget the implication for the company. Perhaps the salary may be increased for successive three, four, five years and then it becomes unsustainable.
It is the responsibility of the HR person to create a cordial relationship between the management and the workers. Through such, the HR would be able to inform the workers that as much as high salary is desirable, there would be a time that it will become a liability.
Apart from being selfless, the HR person must be able to humble himself or herself. One should not say because one is a director, then a junior officer cannot enter your office or as a director, you cannot greet a junior officer when you see one. There are some things we achieved here based on the relationship we have created over the years. Jokingly most times, I do say that there are lots of things I do here, that I wouldn't be doing if am not in this position of HR. For example some Saturdays ago, one of my union people got married.
The time was fixed for 11 a.m, I felt if I got there one hour late it would soon be okay, I got there at noon, there was no single soul. If I was in fleet, a transport engineer, what would be my business with one union man. But I did a lot of these things because I know through such I can create a rapport. Another example is if an employee wants to lay a foundation of his house and I go there, a relationship has already been established. Definitely, if there is going to be an agitation, such staff will remember the rapport we have created. Such are avenues that one can create a relationship. One must look for ways to create relationship.
But more importantly, one must be transparently honest. When management proposes an idea and you know it would be difficult to sell it to staff, you must tell them that it cannot work. Same thing applies to staff. For instance since I joined Seven-Up, my people here have been asking for ambulance, every location wants an ambulance. But I do tell them lightly that God will not let us get to a level that we will need an ambulance in our operation. What is the use of an ambulance? How many times does one need to use it in a year? Perhaps in a year, there may be a case, so instead of an ambulance we should go for something else that could help us better.
There is the need for proper understanding of those issues and ability to communicate it such that it will go down well with your staff and the management. It is really a very delicate issue and there is also the need for proper balance to be drawn
Unforgettable crisis
We have had a number of challenges. We had those that were global as it affected the entire Seven-Up. We have operations in 11 places. We have also had challenges that were localized, perhaps only in Ijora or Aba. There was a year when our workers in one of our locations complained that they were overtaxed. Unfortunately because of the level of understanding, they believed that the Account Manager, HR Manager and tax official were conniving. They thought that the excesses realized from their taxes were being share by these three officers.
But unknown to them, cheques for taxes are normally written in the name of government and once that money enters government's account, it is only the Accountant-General that can bring the money out. Due to the ignorance of our members, it degenerated into a major crisis which led to the closure of the particular plant for six weeks.
We shut down and sacked all the junior staff in the place and began another recruiting. In fact, I often say it that if am going to write a book, that episode will be a major chapter of my career.
I had to relocate to the region, I was there for six weeks. No doubt, it cost the company a lot of money, as we lost production as well as sales and had to pay for security in order to realize our objective.
The workers really grew wild, they were not ready to listen to me, but rather started throwing stones, bottles and saying all sorts of unprintable things to me when I tried to address them. They even threatened me, but all those while I thought it was a joke, until they took my HR Manager and Marketing Manager and held them hostage in a room. The workers said I should leave the premises as they wouldn't want to harm me, but I said no, and challenged them to treat me the same way as my officers under their hostages.
The workers brought ammonia gas and poured it inside the room where we were held until the police came to rescue us out of the place. I was in the tick of all these and that was the reason we took the decision to close down the plant.
Initially, the workers thought it was a joke because my Managing Director then was out of the country. Though there was no GSM then, but I had a phone that I could use to reach him. We advertised on radio and local newspapers for new workers and within six weeks, we rejuvenated the place.
However, the episode really served as a big lesson for the workers in that region. Because from that day, to the glory of God, unless there is a national issue, there has never been any other agitation.
We have also had other challenges that are national. But most of the national challenges in Seven-Up are triggered by external forces. It is either from Federal Government's decision to do one stupid thing or the other and then the staff will want to react to such, which is not of our own creation.
Most times they tried to symphatise with us, but then they let us know that they have to go along with the decision of their national union.
Personal bad experience
All the experiences have thought me lessons and have made my job a lot easier. Those experiences are now reference points to me when faced with similar incident. However, the experience I would pray never to see again was an industrial accident. It happened during a Christmas period. Then I was supposed to travel the following day and was out shopping that day when I got the call. I quickly rushed down to the scene and indeed it was a symphatetic sight.
The incident immediately evoked some incitement from the workers. But when I got there, I started singing some choruses to bring the temper down. That was the only thing that was best in that circumstance when there was anger, absolute anger from everybody. The issue at hand then was not whether the company was right or not, but the fact that it happened.
However as I was singing, I was also making calls for the ambulance while I made some of them to lead prayers and to some extent we were able to bring the situation under control. The sad news though was that the staff affected eventually died.
Industrial accident & safety at work
None of our staff can accuse us of negligence because we have an insurance policy. Under the law, there must be workman compensation cover, which covers injury at work under certain conditions. We also have the life policy, that is 24 hours, whether our staff is at work or outside the plant. We don't have issues with that at all. Of course our concern is to ensure that we don't experience any industrial accident at all.
We make provisions for all industrial safety kits. The only problem we have is with staff using those tools. Perhaps due to poverty, because some of the tools we give them are being sold by the workers.
However, we have devised some means to checkmate this, as a policy now if a staff who is given a boot to work in a plant fails to use it and gets treated in a clinic, the company will deduct the medical cost from such workers salary.
Industrial harmony employers/employees relation
Both the employee and employer have a common objective as far as industrial peace is concerned. Employers know that if there is no industrial peace, they cannot make money. Likewise, employees know as well that if there is no industrial harmony, it is difficult for them to realize their own objectives too. There is already a common goal, however the route to get to the goal is the main challenge. Naturally there is bound to be differences. Managements have their own approaches, while workers too will have many approaches.
In all these, the most potent tools from my experience is open communication. That covers so many things. For example, issue of gratuity. During the pension reform, there were arguments among our workers. Though I knew what I want, we spent money to bring the workers from different location to give us their views. At the end we were able to harmonize our thoughts and arrive at what is the best for both the workers and the company.
Some companies wonder how we have been able to achieve all these harmony. Infact, one Managing Director of a company asked my MD what has been his secret, because crisis in his company is a usual thing.
Though I was not at the meeting, but when my MD told me about it, I felt really proud. I told my MD that, it was the best compliment I ever received from anybody since I joined Seven-Up. That is the basic truth. Apart from the other incident I said earlier, there has been no record of strike that could have been ours except those called out by Nigeria Labour Congress (NLC). Hence the most potent tools in industrial harmony is communication. But there is need for sincerity though, of course there are some times when we will promise to do some things and it becomes difficult. In such a case we call the workers immediately. For example, there was a time we did salary review and at the end, we discovered we could not meet up. We called the workers and tell them the implication, which they were able to see reason with us, though they termed it sacrifice.
Expatriate quota abuse: How guilty is Seven-Up
Guilt is measured along with the offence and for every offence, there are elements. To say that a company is guilty of expatriate offence, then one need to know the existing laws. Having known the laws, then we look at our industry. For an expatriate to come into the country, our company applies to the Immigration Department under the Internal Affairs Ministry, who gives us all the necessary requirements and we comply with them - strictly. Seven-Up is not guilty of any abuse of the expatriate quota.
The issue the union is raising now is not a question of guilt, but appropriateness. To my understanding the essence of expatriates in the country is to transfer technology and go back. Hence the union concern is for those companies that bring in an expert for a job, Nigerian can easily fit into. Though we don't have such problem in Seven Up. On this expatriate quota, the union once took us to the National Assembly but when we showed our record, the National Assembly gave us a clean bill of health.
But the major concern of the union is not about legal, but bringing in the right one where Nigeria is lacking like engineering and not Human Resource and others. In our company the numbers are really low, and they belongs to the management cadre. For example if I have 4,000 employees, and 50 expatriates with the nature of our job, I don't think that is too much. It is less than one per cent of our workforce.