Women Wearing Trousers Are Not African Tradition---Praise Fowowe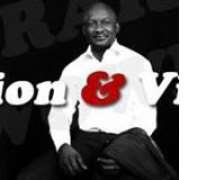 Praise Fowowe is a Family Life Consultant and a distinguished writer on relationship matters in Nigeria. He is also a renowned and an award-winning motivational speaker to the core. In this brief interview with Godday Odidi, he spoke on some challenges facing today marriages and why youths must zip up.
Excerpts:
Can we meet you sir?
I am Praise Fowowe from Ondo State. I am a Family Life Consultant. I studied Accountancy but went into my passion.
When did you venture into relationship matters in Nigeria?
I started my passion from 200 levels in the University. I discovered that many people were struggling with their marriages and the passion to teach people quality relationship came into my mind. Even some that are in marriages today are not happy with their marriages because some never received counselling from their pastors or otherwise.
Can you tell us about your last year 10th Anniversary in Ajegunle?
In 2002, I set up a meeting where we can get young Ajegunle people to know their sense of belongings and avoid sexual embarrassments. I was living in Ajegunle before I left in 2003. Most young people do not know their career pursuits in life that was why I set up this organization to enlighten young people to pursue their priorities in life. Today, this organisation has able to provide young people who are creditably doing well in their chosen careers in and out of Ajegunle. The event was held at Orodu Street,Ajegunle. That celebration brought the crème da la crème of Ajegunle youths that went through this meeting.
Have you written any book?
I have written six books which are sold both in Nigeria and abroad. These books are all about building strong relationships and prevent child sexual abuses.
What is your stake towards the recent child rights act deliberation in the National Assembly?
It was a welcome development.
The problem in Nigeria is that we don't have laws. The National Assembly also deliberated on under-age marriages in Nigeria. In fact, under-age marriage is a criminal offence. In Lagos State, presently, the child rights act has been domesticated into law. Some states in Nigeria have not passed the child rights act into law most especially in the Northern states where under-age marriages are rampant.
The issue of Gay and Lesbian is common in Nigeria, what is your stake as a relationship expert?
The issue of Gay or Lesbian is a major problem in the love relationship world. Many young people sexual lives have been tampered with which is the manifestation of this sexual embarrassments in Nigeria in recent times. Raping is high in our secondary schools and universities. We need to identify a male as a male and female as a female. It all boils on peer pressure. Some people do not want the bill to be passed into law. Many women sleep with dogs and others. It is absolutely wrong to abuse our sexual satisfaction.
Raping in Nigeria is high, many have said indecent dressing is the cause, is it true?
I have heard many girls said their breasts are assets but I disagreed with them. Breast is not asset but brain. Any young woman that dresses indecently indicated that she has lost the family values. Women wearing trousers are not African tradition but we copied from the foreign land. It is ungodly for women to advertise their breasts in the public.
What is your challenge so far?
In fact when I started this relationship issue many people never believed on me because I was not a married man then. I told you that my calling started from 200 levels in the university. But today, the story has changed because many people have been transformed in their marriages in terms of quality counselling. Any time I have a challenge I go to God in prayers and he answers me immediately.
What is your success line?
I am very grateful to God today that some of the young girls we took from Ajegunle brothels are now married and I even attended some of their weddings. Many marriages have been restored through me by God's grace in my life.
What is your advice for young people in Nigeria?
Young people must discover their visions in life, without vision, their lives will be purposeless. Vision can be defined as mental picture of your future. Many young people are in hurry to achieve without be patience in life. You need to work out your vision for success. I have been in this relationship consulting for many years where nobody paid me a dime then but today people pay me for my services. Every success has a process. I have spent 15 years in relationship issue and 11 years working with young people in Ajegunle. Humility, patience and vision will pave way for you as a young man or woman. So be focus in life now.