Lafarge to combine Nigeria, South Africa operations for Dangote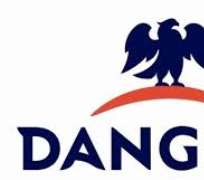 Lafarge SA has announced it will combine its Nigerian and South African assets to form a new company to compete with Africa market leader Dangote Cement Plc.
The entity which will be known as Lafarge Africa Plc will be listed on the Nigerian Stock Exchange (NSE).
Lafarge Africa Plc also plans to seek shareholder's approval in July to raise N100 billion ($613 million), in public offer of debt or equity.
The formation of the company is seen as by the firm as the answer to the strong expansion of Dangote Cement on the continent of Africa, which has threatened to limitLafarge's ability to compete in the fast growing African cement market.
Dangote has invested severl billions of dollar in its cement operations and committed to putting more on ground in the sector in various countries of Africa to make it an unmatchable player in cement on the continent.
In Nigeria, which is Sub Sahara Africa's largest cement market,
Lafarge's new business structure may have been triggered by the introduction of new rules by the Standards Organisation of Nigeria (SON), which restricted the 32.5 grade of cement mostly produced by Lafarge to plastering. This development in Nigeria, which is the heaviest consumer of cement in sub-Saharan Africa, also threatened the profit margins of Lafarge.
Nigeria's cement market which has grown by 10.9 percent per year since 2004 has seen its production capacity rise to 29 million metric tons per annum (mta) eclipsing South Africa's 14m mta installed capacity as at 2013.
The new firm Lafarge Africa Plc will have cement production capacity of 12 million metric tons, group revenue of $1.25 billion (N202.5 billion) in 2013 and a market capitalization of over $3 billion on the NSE.
Dangote Cement on the other hand currently has cement production capacity of 20.25 million metric tonnes, 2013 group revenue of $2.45 billion (N386.2 billion), and a market capitalization of $23.8 billion (June 6).
This throws up for equity investors the issue of the valuation gap between the two firms.
Dangote Cement currently trades at 10 time's sales (although the firm plans to increase its Africa capacity to 60 million tonnes by 2016).
Lafarge Africa Plc's $3 billion valuation upon listing would mean it trading at about 2.4 times sales.