CBN may peg paid up capital for money transfer operations at N2b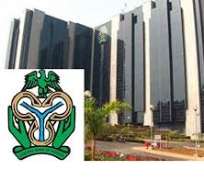 The Central Bank of Nigeria (CBN) may peg the minimum paid up capital for the operation of international money transfer services in the country at N2 billion.
The operators will also be required to have presence in atlest seven countries, if the guidelines are finally approved.
In an exposure draft on the guidelines for the operation of international money transfer services in the country released by the bank, the bank stipulates that the activities of the international money transfer services is targeted at only personal transfers.
These were contained in a circular issued the bank at the weekend and signed by Dipo Fatokun, director Banking and Payments System.
The guideline was released in line with its mandate for the development of the electronic payments system in Nigeria, the circular stated..
According to the proposed guidelines, the'money transfer services shall target individual customers mainly and the transactions shall be on 'person to person transfer' basis to safeguard against corporate customers which might structure their transactions into smaller amounts to circumvent the statutory reporting threshold.'
Activities of the money transfer services as stated in the draft guideline include 'allowable inbound and outbound international money transfer transactions' which consists of acceptance of monies for the purpose of transmitting them to persons resident in Nigeria or another country as well as cross-border personal money transfer services, such as, money transfer services towards family maintenance and money transfer services favoring foreign tourists visiting Nigeria.'
Allowable limit of the outbound money transfer was fixed at$1,000 or its equivalent per annum, per person subject to periodic review by the CBN in the guideline. Money transfers according to the guideline can onlybe disbursed to beneficiaries through bank accounts.
The draft guideline in making provision for beneficiaries who do not have bank accounts stated that 'where the beneficiary does not have a bank account, payments shall only be made upon the provision of a satisfactory reference from a current account holder in a bank, confirming that the beneficiary is the bona fide owner of the funds.'