MTN Nigeria launches BBM data plans for iPhone, Android, others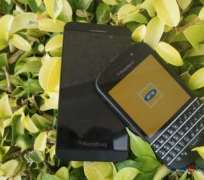 MTN Nigeria has launched its BBM plans for iOS, Android, the Nokia X series and the BlackBerry 10, seven months after Airtel Nigeria introduced same services.
The new BBM plan includes BBM Daily for N25.00 with 5MB and 1 day validity, BBM Weekly for N100.0 with 25MB and 7 days validity, and BBM Monthly for N350.00 with 100MB and 30 days validity.
MTN Nigeria already offers unlimited BBM access on BlackBerry 10 plans and other regular Blackberry plans.
This plan is mainly for those who want to use the BlackBerry Messenger only, a statement from the company read.