NNPC expands crude oil lifting contracts list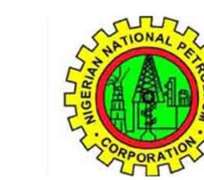 The Nigerian National Petroleum Corporation (NNPC) has added Chinese and Indian oil companies to an expanded list of companies awarded yearly crude oil term lifting contracts for 2014 and 2015, This Day reports.
By this development, a total of 43 companies have obtained permit for the yearly crude  oil lifting contract, as against the 50 contracts given out by the state  oil company in 2012.
According to the newspaper, the initial list released in April  showed that 28 contracts were awarded to mostly Nigerian companies, among them  Aiteo, Taleveras and Barbedos.
Minister of Petroleum Resources, Mrs. Diezani Alison-Madueke, had explained that the contract awards to indigenous companies to lift crude oil was to encourage effective local participation in the industry.
She said the decision was a deliberate policy of the federal government to encourage Nigerians to participate in the oil and gas sector of the economy.
The expansion of the list, according Reuters, followed what trade sources said was intense lobbying by disappointed buyers.
The contract has now been expanded to about $52 billion worth of crude oil, up from $40 billion in the April list.
Nigeria, Africa's largest oil  producer, will award around 482 million barrels of its oil for one year starting from June 2014.
The bulk of these companies will receive about 30,000 barrels per day (bpd) during this period.
In this new list, 28 winners are Nigerian firms, up from 21 in the last round and two new bilateral government deals with Chinese state refiner, Sinopec and India's state-owned refiner, Indian Oil Corporation were added.
It is yet to be ascertained whether the new list entitled was final.
However, the news wire quoted trade sources to have said the release of the initial list was followed by lobbying after many habitual buyers were left off.
Several non-governmental organisations and even a 2012 study commissioned by the federal government had criticised the decision to hand a large portion of its oil exports to what the report called 'briefcase traders.'
However, the list indicated that Nigeria would not increase the amount sold directly to refiners as most other OPEC members do.
The total contracted volume is expected to be around 1.32 million bpd, the expanded list showed, or about 70 percent of Nigeria's total crude oil exports, which fluctuate between 1.8-1.9 million bpd.
As was the case with the first list, no contracts were issued directly to global traders Glencore, Vitol, Trafigura or Gunvor, with only Switzerland's Mercuria awarded a deal.
Industry sources said these firms would likely still trade Nigerian oil, either through buying from Nigerian firms or through partnerships.
Delaney Petroleum Corp, a Dubai-based company which Trafigura said it sometimes cooperates with, was added to the latest list.
The total number of deals with foreign governments is just three, including Malawi, down from 10 last time. Deals with neighbouring West African countries like Senegal, Burkina Faso and Ivory Coast were not renewed.
Of the eight newly added Nigerian companies, only three were awarded contracts in the last round.
The report added that the new list comprises subsidiaries of Emmanuel Ojei's Holdings Company Nuel Ojei, Emo Oil and Petrochemical Co and Team Trade Petroleum Development Co., were two of the new winners.