20 Million Naira Palaver: Who Will Tell Governor Rochas That Justice Oputa's Burial Not For Sale?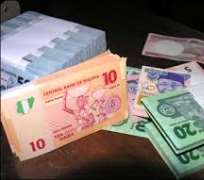 Above is one of the questions on the lips of many fans and loyalists of the Oputa family, led by showbiz maverick, Charles Oputa a.k.a Charly Boy.
To some, Governor Rochas's led government of Imo state might sound gullible in its bid to make a mountain out of a molehill over the 20 million naira 'dash' to the Oputa family, but to many of us it's both a shame and a slap on all the indigenes of Imo state. I burst into laughter when I read a caption that went: 'Charly Boy 'Shuts Out' Imo Govt From Father's Funeral After Receiving N20 Million From Governor.
Indeed, rather ridiculous! Does that imply that Governor Rochas has bought the burial rites for Justice Oputa's funeral, with his contribution - best described as a widow's mite? If Governor Rochas is now crying out to the public that he's been left out of burial plans after the 20million naira gift, then, probably other anonymous good friends of Charly Boy who have contributed even triple that amount, should be yelling, 'Blue murder!'
Is 20 million naira enough to give the former Supreme Court of Nigeria judge, Chukwudifu Oputa, a befitting burial in his home town? How much is 20 million naira compared to the billions of naira being stolen under the nose of the self-acclaimed good governor Imo state never has had? Ok wait a moment... if we were to quantify Justice Oputa's worth, how much do you think the acclaimed Socrates of the Nigerian Judiciary was worth in his life time, and even in death? A mere 20 million naira? We would want to proffer that Governor Rochas must've been misinformed that Justice Oputa died in penury, or that probably Charly Boy, the eldest son who has single handedly executed several multimillion naira projects that have gotten him where he is today, cannot afford to give his father a befitting burial?
If Justice Oputa's burial is not a family affair, Governor Rochas should present to the public what he or the state government did for Justice Oputa in his old age, to even ignore the tasking period while the elder statesman was struck by stroke.
Yes, Justice Oputa was born in Imo State, but he ended up serving the whole nation tirelessly - the reason the Federal government should accord him a national burial, and not the 'local' ceremony craved by Governor Rochas. I don't even know if the Governor is aware that the late Justice Oputa had history with Rivers State; Port Harcourt, to be precise. What if the Oputa family decides to bury him in the Garden City irrespective of the norm? It has even been mentioned that the Lagos State government are in talks with the Oputa family for a heroic burial ceremony in Lagos!
Apart from the 20 million naira 'dash', there is nothing stops the Imo State Government of Rochas from organising a multi-day burial ceremony in the state, judging from the fact that Charly Boy himself is a great Nigerian, who doesn't do things in small measures. All Nigerians and ChalyBoy's loyal fans and friends know what to expect!
It's quite disgusting that Governor Rochas would disclose in a press statement, signed by his Senior Special Assistant, SSA, on media, Mr. Sam Onwuemeodo that Charly Boy is politicising his father burial ceremony; stating further that the family presented a programme of events that did not measure up to the governor's standards, and what Nigerians would expect. We take that as an insult to Charly Boy's elite personality!
If Mr. Sam Onwuemeodo is not well read, he should make Google his friend in order to track the amazing records of Charly Boy when in organization and events planning. Someone should please ask Governor Rochas's SSA on media to present his version of a programme of events befitting a Justice Oputa. We should remind the public that the Oputa family denounced Governor Okorocha over a purported effort to fly the late Justice Oputa abroad for treatment - a gesture which had an obvious political undertone. The family will not allow the burial to be hijacked, through blackmail!
Apart from the fact that the Area FADA, as Charly Boy is fondly referred to, he is not a politician, neither was his late father. If Rochas wants to use Justice Oputa's death to 'shine,' he should do that with dignity and stop making a ridicule of himself in the press. Such intent could be likened to being 'Pound foolish, Penny wise'. Governor Rochas can assist the Oputa family without beating drums about it, and, in as much as we appreciate his donation to the planned carnival-like celebration of life; Justice Oputa's burial is not for sale!
KAZEEM POPOOLA ( 08023693639) @kazeempopoola
Disclaimer:

"The views/contents expressed in this article are the sole responsibility of

Kazeem Popoola

and do not necessarily reflect those of The Nigerian Voice. The Nigerian Voice will not be responsible or liable for any inaccurate or incorrect statements contained in this article."