State Visit to Ireland by His Excellency Mr Armando Emílio Guebuza President of the Republic of Mozambique 3-6 June 2014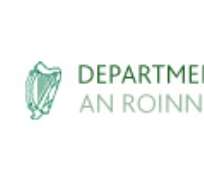 DUBLIN, Ireland, June 4, 2014/African Press Organization (APO)/ -- The President of the Republic of Mozambique, H.E. Mr Armando Emílio Guebuza, has accepted an invitation from President Higgins to visit Ireland from the third to the sixth of June 2014.
The State Visit will commence with a formal welcome ceremony at Áras an Uachtaráin when President Guebuza will be greeted by President and Sabina Higgins. Following the formal welcome ceremony, a meeting between the Heads of State will take place.
On Wednesday 4 June, President Guebuza will meet the Taoiseach, Enda Kenny, TD, at Government Buildings and the Tánaiste and Minister for Foreign Affairs and Trade, Eamon Gilmore, TD, at Iveagh House. He will also lay a wreath at the Garden of Remembrance and visit the National Museum of Ireland, Collins Barracks and St James's Hospital before attending a State Dinner in his honour at Áras an Uachtaráin.
On Thursday 5 June the President will have a programme of business and education meetings, including the Mozambique-Ireland Business Forum, and on Friday 6 June he will visit Newgrange before departing Dublin.
The visit will include the signing of agreements between Ireland and Mozambique across a range of areas including agriculture, health, education, development and trade.
Please note that pooling arrangements apply at all venues.
Irish media wishing to attend any of the events must contact the Press Office of the Department of Foreign Affairs and Trade at least 24 hours in advance by email at [email protected] mailto:[email protected]
Official photographs for each event will be made available free of charge, through Fennells' Photography.