… As Senate confirms appointment of CBN Monetary Policy Committee members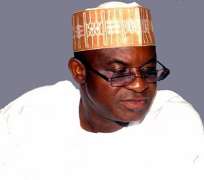 The Senate yesterday confirmed the re-appointment of four members of the CBN Monetary Policy Committee.
They are: Dr Adedoyin Salami (Microe-conomic Policy), Prof. Chubuike Uche (Banking and Finance), Dr Shehu Yahaya (Development Economics) and Mr Abdul-Ganiyu Garba (Monetary and Fiscal Policy).
Their confirmation followed the approval of the recommendation of the report of the Senate Committee on Banking, Insurance and other Financial Institutions which screened them.
Committee Chairman   Bassey Otu, said the nominees met the criteria for appointment.
The Senate also confirmed the appointment of Alhaji Hassan Bashir (Bauchi State) and Mr Olarewaju Fayemi (Ekiti State) as members of the National Population Commission (NPC).
They were confirmed after scaling through the screening conducted by the Senate Committee on National Identity Card and National Population.
Senate President David Mark urged them to assist the commission to resolve the controversy surrounding the population figure.
Mark said: 'Population is a very serious issue in this country and I believe that they would bring something on board so that we know our true figures.
'Every time we talk about statistics in this country, depending on who you are talking to, we don't appear to have the accurate figures.
'I hope that they would help to bring something on board so that we can know our true population in this country.'