Airtel to market iPhone 5s in Nigeria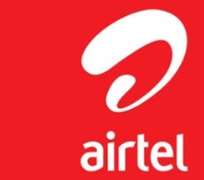 Telecommunications Airtel Nigeria, has entered into a strategic partnership with world number one phone maker, Apple, to officially unveil the iPhone 5s in Nigeria.
n
Hitherto, no Nigerian mobile telecommunications services was officially franchised to sell Apple phones..
n
The Chief Executive Officer and Managing Director, Airtel Nigeria, Segun Ogunsanya, described the partnership deal as the coming together of two great brands, saying the partnership is a demonstration of Apple's trust in Airtel and indeed in Nigeria.
n
By this partnership, telecoms consumers across the country can purchase the iPhones in Airtel showrooms nationwide or from the outlets of its channel/retail partners including Slot.
n
Speaking during an event to unveil the iPhone 5s in Lagos
Ogunsanya, who spoke in Lagos at an event organized to seal the deal, said that the partnership was in line with Airtel's unwavering commitment to its vision of becoming Nigeria's number 1 mobile Internet service provider.
n
He said, 'At Airtel Nigeria, we believe that the future of mobile telephony is mobile Internet and so we are repositioning to revolutionize this landscape with innovative value offerings and strategic partnerships.
'Our partnership with Apple is a glowing testimony to our desire to lead with Internet. Our enviable track record also provides us a leverage to empower more Nigerians to enjoy super-fast Internet services on their devices and mobile phones on the Airtel network.'
n
According to the Airtel boss, the te4lecoms giant is currently embarking on a wide-scale expansion, modernisation and transformation of its network.
'Our goal,' HE POINTED OUT, ' is to ensure that telecoms consumers enjoy the best experience on VOICE, VISUAL and VIDEO as they engage and connect with friends and family members as well as transact their businesses on the Airtel network.'
n
The iPhone 5s is described by telecoms pundits as the most forward-thinking smartphone in the world. iPhone 5s sets a precedent, with an amazing amount of technology in a remarkably thin, light design.
It builds on that achievement with Touch ID a fingerprint identity sensor. An A7 chip with 64-bit architecture. An even more impressive iSight camera. And ultrafast LTE wireless.