LASU Students, Police Clash In Lagos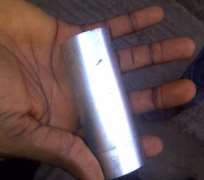 Despite the promise to look into the Lagos State University fee hikes crisis, students of Lagos State University, Tuesday afternoon took to the streets and brought commercial activities at Oshodi Market to a stand still.
And the police clashed with the students while trying to break up the protest. In a telephone conversation, the student union president, Comrade Nurudeen Yusuf, said there were casualties.
'I can rightly tell you three female students have been injured by the live ammunition fired by the police,' he said.
As at the time of filing this report, the police were still all over Oshodi, while the students were re-converging on another street.
The students said they had to stage the peaceful protest because the Lagos State Government has not been sincere with them.
A student who spoke to P.M.NEWS said the protest was peaceful until men of the Nigeria Police opened fire on them and injured three female students in the process.
'The government is not sincere. Why is it taking forever to reverse the fee hike? Why would the university management tell us to go on a recess? Why are ASUU-LASU demands not met? Why is SSANU on strike? We are tired of the strikes. Let the government bring down LASU fees now,' she asked while shedding tears as a result of the teargas fired by the police at the students.
According to the students' union government, the students took to the streets again following the breakdown of negotiation between the students and Lagos State Government.