RESTIVENESS OR NOT, I'M HAPPY INVESTING IN NIGER DELTA – OBUAH, MD, KRISDERA HOSTEL & RESORT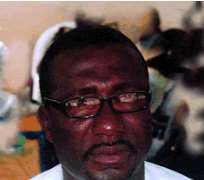 At a time some people are afraid that investment in Niger Delta is at risk, Hon. Felix Amechi Obuah a former local government chairman, and owner of Krisdera Hotel & Resorts in Omoku, Rivers States, says it is one of the best thing to happen to him.
He said that with the establishment of Krisdera Hotel & Resorts, in his community, he has created jobs for the youth as well as provided a place for his people to relax.
He said: 'My people too deserve good things of life.'
Obuah spoke on his brand of business and other things.
A massive project, like Krisdera Hotel and Resorts, with world-class facilities, must have involved years of planning. How did it all start?
What you see today as Krisdera Hotel and Resorts is a dream that began 15 years ago. I have always had the dream of putting up facilities that would transform Omoku into a tourist attraction. And I am happy that dream is gradually turning into a reality. Krisdera Hotel was officially opened on February 14, 2008. Today, we have added the Nite club section.
Why you decided to site such a money-spinning and capital-intensive investment in a rather remote location when it could have been more lucrative in cities, like Lagos, Abuja or Port Harcourt?
I have travelled to many parts of the world and I am aware that Nigerians pay fortunes to travel abroad with their families and loved ones for holidays and relaxation. I reasoned that I could provide an alternative so that rather than spend such fortunes abroad they will come here and get the same treat. The facilities at Krisdera Hotel and Resorts are comparable to what obtains in Europe and other civilized parts of the world.
We have a football pitch, lawn-tennis court, swimming pool and other facilities, all of international standards. The entire environment is serene and friendly.
Before this resort, you had earlier established a private secondary school. You also fund a football club that plays in the national league. What motivates you to do all these?
I live my life for God and humanity. I believe in sharing whatever God has given me with people around me. That's the philosophy behind my nickname, Go Round. If we all learn to share what we have, so that everyone can benefit from it, the world will be a better place. When those in government imbibe the culture of 'live and let live,' by ensuring that the resources go round, there will be less agitation and restiveness. I could have decided to cite this project in Lagos, Abuja or outside Nigeria, where I would make a lot of money. But by so doing, I cloud have denied the people of Omoku, particularly, the youths, job opportunities and other good things of life.
Today, over 100 people, mainly indigenes of Omoku, have jobs, courtesy of Krisdera Hotel and Resorts. Besides. The youths have the rare opportunities of seeing their favourite musicians, actors and comedians. For instance, 2Face Idibia, Timaya and Faze were all here for the official opening of the Krisdera Nite club and you saw the excitement of the people when the popularly artistes performed. That gives me joy and a sense of fulfilment.
How do you cope with the problem of power, especially where electricity supply appears to be almost non-existent in Omoku at the moment?
This is an investment for the future. I am not expecting any profit for now. Most of the facilities we have cannot function at their full capacities unless the government provides certain social amenities. The investment cannot be complete when there are no good roads, electricity, water supply and other social amenities, which only the government can provide. What I have done is to challenge the government at various levels - federal, state and local governments. I'm sure if the necessary social infrastructure are put in place by the government, it will encourage more people to invest in Omoku and other parts of the state and country.
Most people would not consider citing such a massive investment or project in the Niger Delta area because of the activities of militants and youths restiveness. Are you not bothered that your investments may become the target of the restive youths someday?
My people, particularly, the youths, deserve the good things of life. The absence of these good things of life is the reason for the so-called militancy and restiveness. Krisdera Hotel and Resorts is one of my humble contributions to my people, particularly, the youths. They are happy about it because they come here to relax and have fun. I don't see any reason they would want to destroy something that gives them joy and happiness.
On the contrary, they would guard it jealously because it is their own. Krisdera has provided them the opportunity to interact with their role models, in the music and entertainment industry. From time to time, popular artistes and celebrities come here to feature in live concerts and it is usually lots of fun for the youths.