PDP Rejects Amaechi's CTC In Place Of Council Election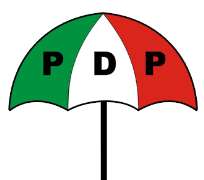 The Rivers State chapter of the Peoples Democratic Party, PDP, has faulted the choice of the State Governor, Rt. Hon. Chibuike Amaechi to set up Caretaker Committees to replace outgoing Local Government Council Chairmen.
Describing the action as unconstitutional, the party in a statement signed by Jerry Needam, Special Adviser, Media to the State Party Chairman, Prince Felix Obuah said the only rationale for Amaechi's choice of a CTC over outright council election is the fear of losing to the PDP, knowing full well that Rivers State is basically a PDP State.
The statement also queries the essence of setting up and stupendously sustaining the State electoral body, RSIEC, when it cannot be allowed to perform its statutory function.
Accusing the ongoing Council Chairmen of Financial waywardness and running their councils aground, the PDP says it's not enough to sack them but should be made to give account of how they spent the huge resources allocated to them in the past three years for development purposes without any visible evidence of the expected investments in any of the councils.
The party also recalls allegations of financial donations and illegal contributions by the Council Chairmen to Gov Amaechi's wife purportedly to aid her pet project, the Empowerment Support Initiative [ESI] which neither Amaechi nor his wife, Judith has denied till date.
To prove his persistent claim of running a transparent government, the PDP therefore wants Amaechi as a matter of urgent public interest, initiate probe into these serious and other sundry allegations of misappropriation of Council funds against these outgoing Council Chairmen.
Meanwhile, the party enjoins the Rivers people to remain calm in the face of this deliberate provocation and denial of their inalienable right of choosing their own leaders, saying it will not be long before the tide changes as long as they remain focused and faithful to the wind of change blowing across the State which the PDP believes will usher in a new lease of life and restore the lost dignity of the people.
Signed:



Jerry Needam
Special Adviser on Media to
State PDP Chairman, Bro. Felix Obuah
Monday, June 2, 2014