TB Joshua Hits 1-Million Milestone On Facebook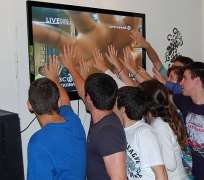 Influential Nigerian Prophet T.B. Joshua has joined the elite group of public figures to surpass 1,000,000 'likes' on popular social network Facebook.
The feat was commemorated with Joshua offering a special prayer for his followers, in addition to a collage showing people from around the world praying along with the pastor via his television station Emmanuel TV.
"Lord, give me the courage to hope and not give up,'Joshua led his fans in prayer. 'Give me the strength to praise You and not complain. Give me the endurance to press on when I feel like giving up, in the mighty name of Jesus Christ!"
In addition, Joshua's YouTube channel, showcasing clips from his popular Christian television station Emmanuel TV, is one of the fastest growing religious channels on the video sharing website, with over 60,000 subscribers.
TB Joshua Ministries on Facebook - http://www.facebook.com/tbjministries