ARSENAL FACES BARCELONA IN CHAMPIONS LEAGUE QUARTER FINALS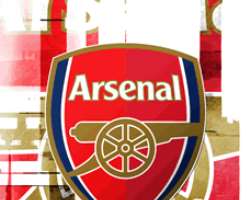 It will be a battle of the titans on the last days of this month and middle of April as Arsenal faces Barcelona, in the quarter-finals of the Champions League. According to the draw released yesterday, the two clubs will meet on March 30 and March 31, for the first leg, while the second leg comes up on April 6 and April 7.
The outcome of the matches between Arsenal and Manchester would determine which team would face Lyon/Bordeaux and Inter Milan/CSKA Moscow. If United wins, it will face either Lyon or Bordeaux, while Arsenal would take on the winner of Inter Milan and CSKA Moscow's tie.
The draw pits Barcelona striker, Thierry Henry, against his former club for the first time since he made a £16million switch to the Catalan side in June 2007.
The France international, who will return to the Emirates for the first leg on Wednesday 31 March, was denied victory in his home city of Paris as part of the Gunners' side that lost 1-2 to Barcelona in the final four years ago.
Barcelona has been in fearsome form with a 5-1 aggregate victory over Stuttgart in the last 16 of the competition on Wednesday, following a 3-0 victory over Valencia in its domestic league at the weekend.
Arsenal, which lies two points off the top of the Premier League, will travel to the Nou Camp on Tuesday 6 April.
Arsenal manager, Arsene Wenger said: 'We respect what Barcelona has done but competition is about what you do tomorrow. I believe what is important is that on the day everyone sees a good game and we win it.
'We are focused on us, not our opponents. In the quarter-finals you are bound to meet a good team and Barca is a good team.'
Barcelona sporting director, Txiki Begiristain, also predicted a memorable encounter as his side takes on the Premier League's top-scorer.
He said: 'This will be the most spectacular of all the quarter-finals in terms of football. These are two teams that play open football and the match will be a duel to keep hold of the ball.'
Bundesliga leader, Bayern Munich's progress to the last eight was less emphatic with an Arjen Robben long-range strike delivering an away-goals win over Fiorentina.
Louis Van Gaal's side is unbeaten at the Allianz Arena in the league and will hope to maintain that record and build an advantage over United in the first leg on Tuesday 30 March.
'The history of playing Bayern in past European ties tells you it's going to be a very difficult tie for us,' said Manchester United manager Sir Alex Ferguson.
'It'll be a fantastic atmosphere in both games. Bayern has a great stadium and a good pitch and we're up against a good experienced team.
Two late goals from Teddy Sheringham and Ole Gunnar Solksjaer ended Manchester United's 31-year wait for a second European Cup in the 1999 final between the two sides and Bayern chairman Karl-Heinz Rummenigge admits they are favourites once more.
He said: 'Manchester is a team that is ranked right at the top. Manchester is the favourites, but that is where the attraction lies, to try to beat a favourite.'
If his side prevails again, United manager, Sir Alex Ferguson, will face his former player, Laurent Blanc, in the opposing dugout if Bordeaux overcomes fellow French side Lyon.
CSKA Moscow, which became the first Russian side to win European silverware with their UEFA Cup win in 2005, will be the underdog against Jose Mourinho's Inter Milan in the other quarter-final.
Inter was at its clinical best as it knocked out Mourinho's former club, Chelsea, in the last round, their 1-0 victory at Stamford Bridge giving it a 3-1 aggregate win.