Gov. Obiano's Wife Tasks Parents On Moral Upbringing…As Anambra Children Pray For Quick Release Of Chibok School Girls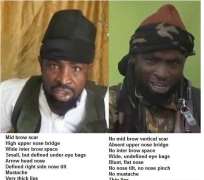 Ahead of tomorrow's Children's Day Celebration, the Wife of Anambra State Governor, Chief Mrs. Ebele Obiano has charged parents to intensify efforts in inculcating moral virtues into their children.

Chief Mrs. Obiano who spoke at Our Lady of Assumption Catholic Church, Nnewi, in a special service dedicated to prayers and supplications towards rescuing the over 200 students of Government Girls Secondary, School, Chibok, Bornu State abducted over a month ago by Bokoharam insurgents, explained that proper family upbringing is a panacea to national development.
The First Lady, represented by the state Commissioner for Women Affairs and Social Development, Hon. Mrs. Victoria Chikwelu, told parents, especially mothers to invest much of their resources and time in ensuring that their teenagers imbibe quality education, modesty and decency.
According to her, parents should quit sponsoring their young girls and boys in schools with exorbitant fashions: makeup's, indecent dressing and luxurious lifestyles in the name of civilization, as it amount to economic waste, impertinent, pride, poor academic performances, prostitutions among other vices.
Reiterating that the state government has rescheduled this year's Children's day March pass to fervent prayers for quick release of the abducted girls, Chief Mrs. Obiano called for a collaborative efforts in championing the peace and unity of the country, noting that the theme of this year's children's day is unite Nigeria for peace, unite the children for peace, because children bring development.
It would be recalled that Governor Willie Obiano earlier implored clergies, churches, schools and every Anambrarians to pray for freedom of Kidnapped school-girls at Government Girls Secondary School, Chibok town, Bornu state, northeast part of the country and forget about usual children's day march pass, as that would be a mockery to the relentless efforts of the federal, states governments and international communities to terminate insecurity in Nigeria.
Speaking in an interview, Director, Child's Development of Ministry of Women Affairs and Social Development, Mr. Emeka Ejide, expressed joy over the theme for this year's children day celebration, even as he emphasized that Governor Obiano's redefining of the annual period of festivity as a step in right direction, but urged Nigerians to assist in securing their environment through surveillance, as well as notifying security apparatus of any suspicious movements.
On his part, Speaker, Anambra State Child's Parliament, Mr. Michael Uchime, said there is nothing worthy to celebrate this year if their colleagues at Sambisa forest are yet to be reunited to their parents.
In a homily earlier, Vicar General, Rev. Fr. Patrick Ezeobata who represented Bishop Hillary Okeke of Nnewi Catholic Diocese, admonished the world to live and dine with agape, even to their enemies, just as God loves them.
High point of the church service was prayers Anambra Children, Priests, Religious, government officials and entire congregations rendered for safe return of kidnapped Chibok school girls.