Too Bad, True Love Hard To Find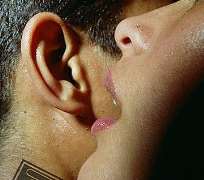 AN up-coming actress has condemned the way men go about love matters. According to her, all that men want or say when they approach a lady is that they want to get married and will never talk about friendship first. "It should be friendship first and then heart matters later."
Too bad, this Nollywood actress had a relationship of three years broken two years ago, and it's been rather difficult getting true love.
For those who might be interested, Tatafo is glad to tell you that her pre-requisite includes the fear of God, among other things. Please, if you don't have the fear of God, don't bother jumping into this river, it might sweep you away.
If you are interested in this lady, please contact AMEBO on 080-t-a-tata-fo.
Congratulations in advance!
Story by nollywoodgists.com