New automotive policy: 12 firms to build vehicle assembly plants in Nigeria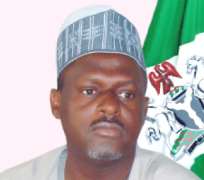 At least 12 automobile manufacturing firms have indicated interest in setting up vehicle assembly plants in Nigeria, the Director-General, National Automobile Council, Mr. Aminu Jalal, has said.
He also said old assembly plants such as those of Leyland and Leventis Motors were being revived to give a new lease of life to the nation's auto industry.
Apart from Nissan, which has commenced the roll-out of the Patrol sport utility vehicle in Lagos, the NAC DG said three new auto assembly plants, including Hyundai, would commence operation next month.
Jalal, in a telephone interview with our correspondent on Thursday, also confirmed the July 1, 2014 date for the enforcement of a new tariff on imported vehicles, including fully built units, which was raised from 20 per cent to 70 per cent.
The Federal Government had on October 3, 2013 announced the introduction of a new auto policy to discourage the importation of used cars and encourage the local manufacturing of new vehicles.
A two-page document dated November 14, 2013 and signed by the Minister of Finance, Dr. Ngozi Okonjo-Iweala, had stated that a fully built car would attract a duty of 35 per cent and a levy of another 35 per cent of the cost of the vehicle.
Hitherto, importers and dealers were parting with 20 per cent and two per cent as duty and levy, respectively on new cars. Ten per cent flat rate was also imposed on commercial vehicles.
Jalal said on Thursday that the 12 firms had concluded all the preliminary works on the planned assembly plants and were expected to begin the roll-out any moment from now.
He listed some of the vehicles that would be assembled as Kia, Renault, Foton, Higer automobiles and Joylong, among others.
He said Dana Motors facilitated the coming of the Kia and Renault brands; while Coscharis Motors sealed an assembly plant agreement with a Chinese firm, JiangSu Joylong Automobile, for the production of over 14,000 Joylong and other Chinese vehicles every year.
Globe Motors Holdings Nigeria Limited is also bringing in a Chinese firm to establish a $120m assembly plant that will produce Higer automobiles.
'By the end of the year, all the 12 auto manufacturing companies are expected to have established their vehicle assembly plants in the country,' Jalal said.
He noted that Toyota was currently doing feasibility studies and would hopefully declare its intention to join the train before the end of the year.
For instance, he said activities at the Innoson Vehicle Manufacturing Company in Nnewi and Volkswagen Nigeria in Lagos were being boosted in readiness for the expected boom in the locally assembled vehicles market.
He expressed satisfaction with the response of the global auto manufacturers and vehicle dealers to the new auto policy of the Federal Government. â€' Punch.