NCC Extends Ban on Sale of SIM Cards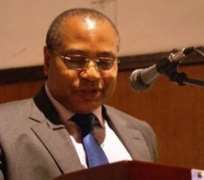 Nigeria Communications Commission (NCC), apex telecom regulator has extended the ban it imposed on the sale of SIM cards by MTN, Airtel and Glo Nigeria, for missing Quality of Service (QoS) requirements.
The regulator did not say why it was extended or for how long.
Okechukwu Itanyi,  executive commissioner for Stakeholders Management said the NCC will keep regulating the industry in a manner that will bring growth and consumer satisfaction.
NCC imposed a fine of N467 million on the three carriers and barred them from the sale and activation of new SIMs.
Itanyi said imposing fines is one way of registering the NCC's disapproval of the standard of services in the country.
It has now confirmed that the ban will remain in place, but is remaining equally opaque about for how long.
The mobile networks are reportedly still selling SIM cards in some parts of the country though, and the regulator said it is investigating the allegations. Communication Week