ADB projects 7.3% growth for Nigeria in 2014, 2015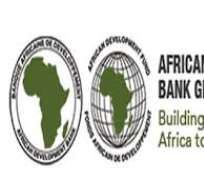 The African Development Bank (AfDB) has projected a growth rate of 7.3 per cent for Nigeria in 2014, 2015.
The bank's Economic Outlook showed that while Africa's economy would grow by 4.8 per cent and then 5.7 per cent in 2014 and 2015 respectively, rising from 3.7 per cent last year, Nigeria's GDP would grow at 7.3 per cent for both years, better than 6.2 per cent in 2013.
n
The GDP of Angola, a fellow oil bearing nation like Nigeria, is projected to rise faster at 7.9 and 8.8 per cent for 2014 and 2015, jumping from 5.1 per cent, just as cocoa producing giant- Cote d'Ivoire, according to the outlook, would grow by 9.1 and 9.2 per cent in both years.
The continent's development bank unveiled its outlook for the African economy on Monday at its 2014 annual meetings in Kigali, capital of Rwanda.
In 2014, Chad is expected to grow by 11.2 and 8.9 per cent respectively, soaring from just 3.4 per cent in 2013, while that of war-torn Congo Democratic Republic is to rise first by 8.5 per cent this year, and then 8.6 per cent, from 8.1 per cent in 2013.
In Mozambique, according to the AfDB, GDP projections could grow by as much as 8.5 per cent, before slowing down to 8.2 per cent next year, from 7.0 per cent in 2013; while Zambia's economic growth is projected at 7.1 to 7.4 per cent in 2014 and 2015, far better than estimated figures for troubled Egypt, where growth is seen at 2.1 per cent this year, same as 2013, before limping to 3.6 per cent next year.
Sierra Leone is expected, according to the AfDB, to grow its economy by double digits - 13.8 and 11.6 per cent - in 2014 and 2015, following from 13.8 per cent in 2013; behind Libya's 22.4 per cent in 2015, a major growth from just 4.3 per cent and 12.1 per cent in 2014 and 2013 respectively.
The AfDB, in its annual African Economic Outlook report noted that 'Africa's medium-term growth prospects have improved on the back of broader political and social stability at home and recovering economic conditions abroad'.
Sub-Saharan economies will outperform upper-middle-income nations in North Africa to average growth of 5.8 percent this year, noting however that the continent is still facing major challenges such as armed conflict in some nations, which continues to slow the growth and development.
'Political risks complicate bridging the perception gap that remains a barrier to foreign investment to Africa, in particular from investors that do not yet have a presence on the continent,' the lender said in a report released on Monday.
'Peace and security breakdowns in the Central African Republic and South Sudan have resulted in the tragic loss of lives and livelihoods.
'A strong commitment from Africa and the international community is required to help address these crises,' the bank added.
Lingering tensions and political instability 'could affect investors' willingness to undertake planned projects,' according to the African Economic Outlook 2014, co-written by the Organisation for Economic Co-operation and Development and United Nations.
Reuters news agency recalled that civil uprisings that started in North Africa in 2010 have toppled regimes in countries such as Tunisia, Libya and Egypt.
Conflicts in Central African Republic and South Sudan have left thousands of people dead and at least one million others displaced in both countries since last year.
Somalia, Kenya, Mali and Nigeria are among nations that have been hit by bomb attacks and kidnappings by Islamist insurgents.
Besides the GDP growth, financial flow into the continent is expected to surpass $200 billion this year, much more than was recorded in 2000, driven by the manufacturing and services sectors which would top the list for foreign investment into Africa this year.
In 2013, an estimated $186 billion inflow was recorded by the continent, even as the group fears that the inflows may be undermined by lagged economic recovery in the euro area, the effect of potential changes in U.S. monetary policy and a possible slowdown in emerging economies, which emphasizes the need for diversification in African economies.