Oshiomhole mourns [murdered] assassinated actors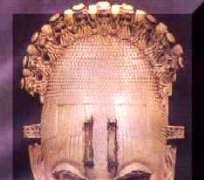 Edo State Governor, Mr. Adams Oshiomhole on Thursday expressed shock and sorrow over the killing of two movie practitioners, Erharuyi Ogbeide and Eghosa Idehen, by unknown gunmen on Tuesday, in Benin City .
A terse condolence message by the Governor to Mr. Teddie Akao on behalf of the Congress of Edo Movie Practitioners said, "I learnt with deep shock about the tragic death of two of our foremost movie and entertainment practitioners, Messrs Erharuyi Ogbeide and Eghosa Idehen. I wish to convey to you and your colleagues, the condolence of the people of Edo State as well as my personal commiseration.
"Their loss is a great blow to the entertainment industry in particular and Edo State in general. They made such fundamental contributions to the growth of the movie industry in Edo State and brought happiness to thousands of fans at home and abroad.
"We pray God to grant Erharuyi and Eghosa eternal rest. We also pray God to comfort their families, friends and colleagues in this difficult period."
Story by nollywoodgists.com