The African Union condemns the incidents that took place in Kidal and calls for the pursuit of dialogue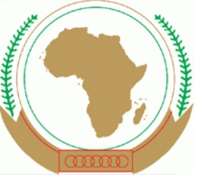 ADDIS ABABA, Ethiopia, May 19, 2014/African Press Organization (APO)/ -- The Chairperson of the Commission of the African Union (AU), Dr Nkosazana Dlamini Zuma, strongly condemns the violent incidents that took place in Kidal on 16 and 17 May 2014, during the visit of the Prime Minister of the Republic of Mali, Mr. Moussa Mara, in that part of the Malian territory. She deplores the losses of human lives that resulted from those incidents. The Chairperson of the Commission also condemns the current occupation of the governorate of the city by armed elements holding officials as hostages.
The Chairperson of the Commission reiterates the AU's commitment to the unity and territorial integrity of Mali. She calls on the parties to exercise utmost restraint and to deploy renewed efforts towards the implementation of the Ouagadougou Preliminary Agreement of 18 June 2013. In this respect, she stresses the importance and urgency of the commencement, as early as possible, of the inclusive talks provided for in the Agreement, with a view to promoting lasting reconciliation, overcoming the current socio-economic challenges and consolidating the achievements recorded in the stabilization of Mali.