What Is Between Rukky Sanda And Fash-Lanso?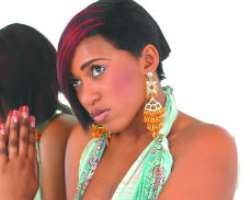 A rumour that has been spreading like wild fire is on the romance between Nollywood actress, Ruky Sanda and Yomi Fash-Lanso.
The rumour mill has it that the artistes, on several occasions, have been spotted together in some places at odd hours, arousing suspicion that they are dating. But when nollywoodgists.com called the duo, they denied the development.
Rukky said: "Please, this is a new year and I don't want any trouble. I don't even know this name you mentioned so how possible is it for me to date someone I don't know? Please, I don't want any controversy this year."
In his own words, Fash-Lanso said: "This is a news to me and it's funny. I don't know her at all so it is not possible that we are going out."
Story by nollywoodgists.com