Why I Won't Marry An Actor–Emerging Actress, Ella Daniels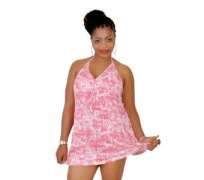 Top Nigerian comedian Atunyota Alleluya Akporobomeriere, popularly known as 'Ali Baba' is one who is known for his straight, unbiased and blunt talks on issues, especially those that concern Nigerians.
Recently Ali Baba shared some thought concerning the many Nigerians who has been criticizing the owner of Los Angeles Clippers Professional basketball faranchise Donald Sterling, who unleashed racist comments that went viral in relation to Los Angeles Clippers, The National Basketball Association team he bought in 1981.
"Many Nigerians going gaga about Sterling's racial Imbroglio are not different. Some won't date other tribes, take Igbo tenants or vote Hausa" Ali Baba took to social media to vent his anger on the issue.
Meanwhile, today marks the 8th anniversary of comedian Ali Baba and his wife who have stayed together for 16years and married for 8years. Their marriage is blessed with six children and an adopted daughter.