W. Africa Crude-Nigerian grades set to fall as Libya output recovers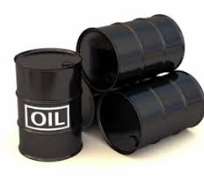 (Reuters) – Nigerian crude oil differentials moved sideways on Wednesday, although traders said they were likely to fall in the next few sessions due to pressure from rising Libyan supplies.
Differentials reached a six month peak of around dated Brent plus $3.50 a barrel for the benchmark Qua Iboe grade last week on the back of strong demand from Indian and European refiners.
But they have since dipped slightly and the downwards trend is widely expected to continue.
"Diffs will have to come off," said one West African trader.
He said around 15 Nigerian cargoes still remained unsold from the June programme.
One of the main bearish factors for the market is rising volumes of rival oil grades from Libya.
Libya's El Feel oilfield has restarted production, the NOC said on Wednesday, as it moves slowly to restore some output following protests that closed fields and ports.
Indonesia's Pertamina was due to award its spot tender on Thursday although the results were not available by the close of business. The refiner is widely expected to buy Qua Iboe.
 
NIGERIA
* Yoho: Last offered at around dated Brent plus $3.50 a
* Brass: Offered at around dated Brent plus $2.80 a barrel.
* Qua Iboe: At least two cargoes remain for Juen loading.
Shell has at least one cargo that it is seeking to sell, traders
* Escravos: Sold out.
* Shell said earlier this week that Forcados was still under
force majeure, although loading appeared to be continuing as
ANGOLA
* Only one Girassol cargo was available for purchase. The
loading programme for July is expected to emerge on Thursday or
Friday.
ASIAN TENDERS
* Part one of a BPCL tender is on Friday, part two on
Monday, with the result on Tuesday. A trader said it was
expected that it would look to buy late June or early July
* Indonesian refiner Pertamina is due to issue a tender with
part one on Monday, part two on Tuesday and the result on