FEC assures Nigerians of delivering second Niger Bridge on time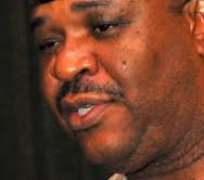 The Federal Executive Council on Wednesday reassured Nigerian that that the Second Niger Bridge will be delivered on time.
The Minister of Works, Mr Mike Onolememen said this while briefing State House correspondents after the review of the contracts by the Federal Executive Council meeting chaired by President Goodluck Jonathan.
Onolememen added that there is a massive deployment of materials to the sight and work is going on as planned.
He said that the ministry is in continuous engagement with the concessionaires and the project will be delivered as promised by the Goodluck Jonathan's administration.
On the Kashimbilla Multipurpose Dam located in Taraba state which is to serve as a buffer to threat from Lake Nyos, the Minister of Water Resources Missus Sarah Ochekpe said the dam, apart from checking the flood from Lake Nyos,  will provide 40 megawatts of power to the national grid as well as irrigation for agriculture and a huge tourism potential for the country.
She also added that many components of the project have been completed.