Akpabio's Aide charges Journalists, Bags Distinguish Alumnus Award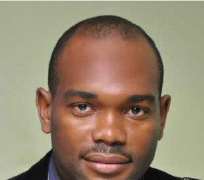 Members of the pen profession in Akwa Ibom State have been enjoined to always uphold the ethics of the Journalism profession at all times while discharging their duties to the society.
The advice was made recently by the Personal Assistant to the Governor on Media, Mr. Essien Ndueso during this month's congress of the Nigerian Union of Journalist, NUJ, Akwa Ibom State Congress, held atthe state secretariat of the union at Information drive, off IBB Way, Uyo.
Making reference to a recent news publication by a local tabloid The Guide Newspaper against his person, the Governor's aide who dismissed the said news item as figments of the imaginations of the author described it as a calculated attempt by both the publisher and or his pay masters to disparage and blackmail his person.
Mr Ndueso maintained that the journalists owe themselves a responsibility of guarding their profession jealously and as such should rise up against elements whose inactions tend to derogate the value of the profession.
The media aide who remained silent on whether or not he was taking an action against the publication, however maintained that he will not be deterred from carrying out his duties within the ambits of the law.
He said the State Government under the leadership of Chief Godswill Akpabio has provided a good working relationship with media professionals in the state, but warned that this did not translate to unwarranted insult and abuse on innocent members of the public.
Mr. Ndueso who donated N50,000 for the entertainment at the congress, also donated N50,000 in support of the building project of the NUJ Secretariat.
This month's congress of the NUJ in Akwa Ibom State was attended by two State lawmakers, Hon Okpolupm Etteh and Hon Bassey Etienam, who both presented papers.
Meanwhile, the Personal Assistant to the Governor, Mr Essien Ndueso has warned students that with the impending 2015 elections, unpopular politicians will resort to engaging innocent students to perpetuate violence, and has advised students to make themselves unavailable for such ignoble ventures.
Speaking when the Executive members of the Association of Communication Arts Students, ACAS, paid him a visit in his office, Ndueso urged youths to continue to support the God-fearing and development –driven leadership of Governor Godswill Akpabio in its quest to reposition the state for the better.
Earlier, the President of the Association, Comrade Tony Esin had commended Governor Akpabio for appointing an alumnus of the department of Communication Arts as his media aide, and also extolled the qualities of Mr Essien Ndueso who he described as a worthy ambassador and role model to the students of the department.
He presented an award of distinguished alumnus on Mr Ndueso, saying it was part of events to mark the 2014 week of the Association.
The event was witnessed by the Special Assistant on Media to the Governor, Mr Joe Iniodu.