Oil services company Caverton set for $197 million Nigeria listing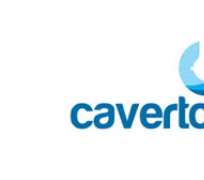 Nigerian oil services company Caverton has received stock exchange approval for a planned 31.8 billion naira ($197 million) listing on May 20, it said on Monday.
Caverton, which provides marine and aviation services to multinational oil companies including Shell, Total and Addax, said it will list 3.35 billion ordinary shares on the Nigerian bourse at 9.50 naira per share.
The Nigerian Stock Exchange CEO told Reuters in April that he expected more oil and gas listings to follow Seplat's market debut in Lagos and London via a $500 million initial public offering (IPO).
Nigerian IPOs dried up after a 2008 crash wiped more than 60 percent off the market's capitalisation. The index has since recovered, gaining 35 percent in 2012 and 47 percent in 2013, but new listings are still only trickling in.
Caverton did not announce plans to raise fresh equity capital but said it wants to broaden its ownership base as it expands its shipping and helicopter services and diversify into new markets within West Africa.
Profits at the oil servicing firm rose to 1.04 billion naira in 2012, from 60.37 million naira a year earlier. Revenue grew to 16.13 billion naira in 2012, against 10.93 billion naira in 2011, the company said. ($1 = 161.22 naira).
Reuters