AUC Chairperson congratulates South Africa for successful and peaceful elections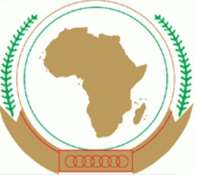 ADDIS ABABA, Ethiopia, May 12, 2014/African Press Organization (APO)/ -- The Chairperson of the African Union Commission, H.E. Dr Nkosazana Dlamini Zuma, congratulates the people of the Republic of South Africa for the successful and peaceful elections of 7 May 2014, and the South African President, H.E. Jacob Zuma, for his party's victory in the elections.
The Chairperson of the AU Commission encourages the ruling party and the opposition parties to continue to work together in the spirit of reconciliation and unity in the interest of the diverse people of South Africa, in order to preserve peace and deepen the country's 20 years of democracy and prosperity.
With a voter turnout of 73.4 per cent, Former Ghanaian President John Kufour, Head of the AU Election Observation Mission to South Africa, also commended South Africans for the peaceful and successful conduct of the elections. President Kufour said "South Africa has set the bar very high for their African peers." He spoke to the media during the presentation of the Elections Observer Mission's preliminary report.
Jacob Enoh Eben
Ag. Spokesperson of the Chairperson