HURIWA Urges Dangote To Donate Cements For Border Fencing
Canvasses Customs And Immigration Overhaul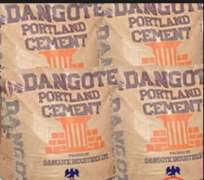 Worried about the ease with which small arms and light weapons are flooded into Nigeria through the numerous porous international borders of Nigeria with Cameroon, Niger and Chad, a democracy inclined Non-Governmental Organization-HUMAN RIGHTS WRITERS ASSOCIATION OF NIGERIA [HURIWA] has urged the World's richest Black human Being-the Kano state born Alhaji Aliko Dangote to initiate the free will donation to the Federal Government of the required bags of cements for the immediate fencing of the nation's international borders to be patterned after the Israeli border fencing project.
The Rights group also urged all other reputable cement manufacturers in the country to team up with Alhaji Dangote to commence the implementation of this patriotic and noble initiative of donating their primary products as parts of their corporate social responsibility in addition to contributing towards the security of our international borders so as to minimize the threats posed by a range of freelance armed mercenaries and terrorists who in the last two years have posed grave challenge to the survival of Nigeria and have indeed breached the territorial integrity of Nigeria.
HURIWA reasoned that if the current state of heightened insecurity and terrorism is not checked through a combination of strategies including border fencing project, then sooner rather than later the business and investment climate in Nigeria will deteriorate and Nigerians may begin mass exodus thereby crippling such huge businesses as the thriving cements industry in Nigeria.
In addition to the establishment of strict border security strategies through the erection of strong fence around our international border points, the group also is asking President Good luck Jonathan to order the total overhaul and reforms of the nation's Customs and immigration service because according to the Rights group, extensive field research and interviews it conducted over the last three months since ongoing targeted bomb attacks of the armed insurgents became unprecedented and seemingly uncontrollable, shows that there is an incredible regime of corruption and graft among officers of the Customs and Immigration who actively collude with undesirable elements to smuggle into Nigeria series of illicit weapons with which terrorists and men of the underworld have deployed in the ongoing campaign of terrorism against Nigerian Institutions and Nigerians.
"It has been scientifically proven that illicit small arms and light weapons couldn't have been brought into Nigeria successfully by terrorists and freelance armed hoodlums without the active collaboration of men and officers of the Nigerian customs and Immigration. The Federal Government must investigate these two institutions and ensure that their officers do not stay beyond two months at a particular station especially around the international borders to stop the bad persons within these agencies from familiarizing and colluding with undesirable elements who are engaged in the international organized crime of arms smuggling. The central Government should also investigate the claim that there is a tunnel linking Adamawa state to Cameroon through which a range of smuggling activities take place".
In a statement made available to Journalists and endorsed jointly by the National Coordinator, Comrade Emmanuel Onwubiko and the National Media Affairs Director, Miss. Zainab Yusuf, HURIWA expressed shock also that the Federal Government has not considered it imperative to secure the nation's borders by the building of formidably secured border fences when it is clear that nations under threats of destabilization by local terrorists in active collaboration with external terrorists considers border security as the most strategic way to prevent illicit arms inflow. "It is in the enlightened self and security interest of Nigeria that we pragmatically secure our international borders to check the activities of bad and evil minded people bent on destroying Nigeria", it argued.
HURIWA said; "We appeal to President Jonathan to rally the support of such patriotic business owners like Alhaji Dangote and other cement manufacturers to look at ways and means of donating cements and other infrastructural facilities towards the fencing of our international borders to keep away infiltrators and fifth columnists who have sworn to destabilize Nigeria using the illicit weapons within their reach brought in through the so-called borders to stage a range of terrorism attacks against Nigeria".
"We urge the Federal Government to borrow a leaf from the Jewish state of Israel that has effectively used fence to secure its international borders and has successfully minimize infiltration by armed terrorists. We are certain that if a transparent team is set up to initiate a national fund for the building of well secured fences around our international borders that ordinary Nigerians with jobs will volunteer their contributions towards achieving this collective national security interest".